How Your Restaurant Can Offer a Stellar Drive-In Service
Due to the current circumstances, restaurants are forced to turn their dine-in restaurants into a quick carryout or delivery service. For restaurants, this can be a big transition but there are ways to bring normalcy back into the industry such as offering a CarHop service. Initially started in the early 1920s these services were popular due to the demand of customers wanting to stay in their cars to eat but restaurants replaced that model with one-stop drive-thrus.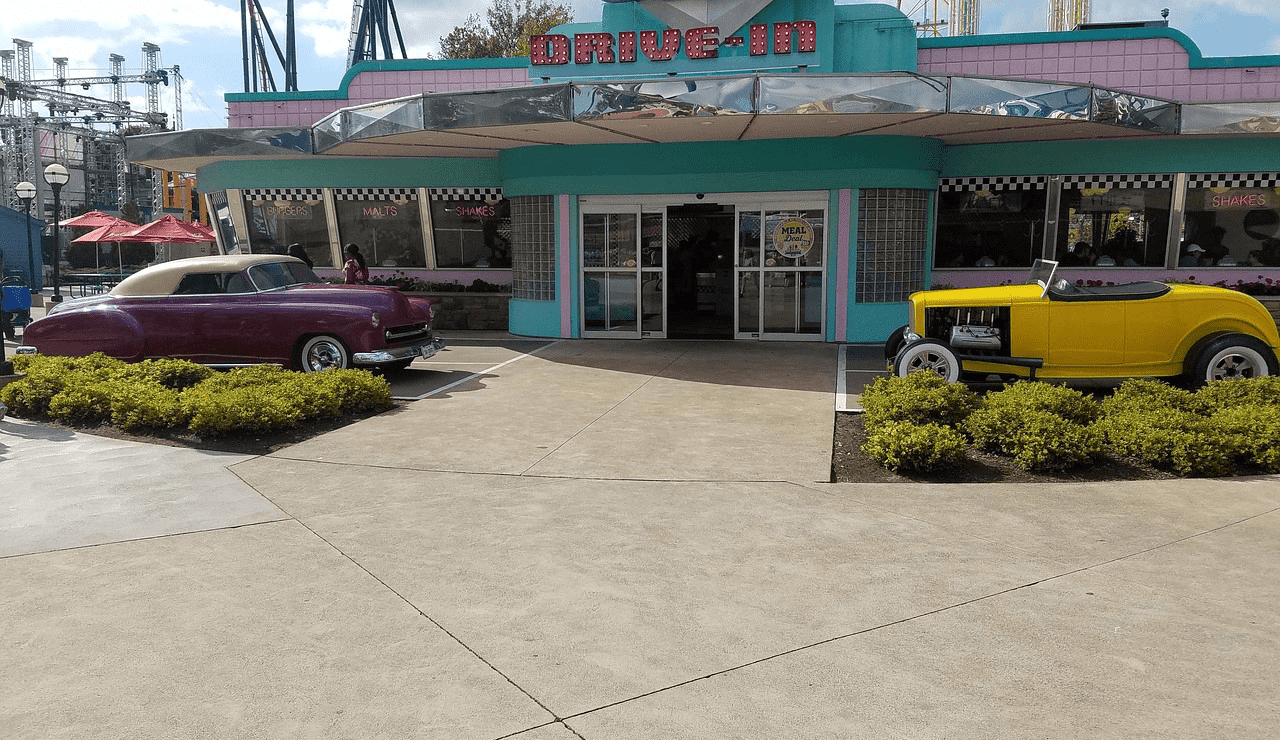 Now in a time of social distancing, restaurants can go back to those times by serving customers, not in their in-house dining room but instead serve them in their restaurant's parking lot. This not only gives customers a sense of normalcy but also it can be a way to help keep your waitstaff employed. Here's how you can transform your restaurant into a thriving carhop: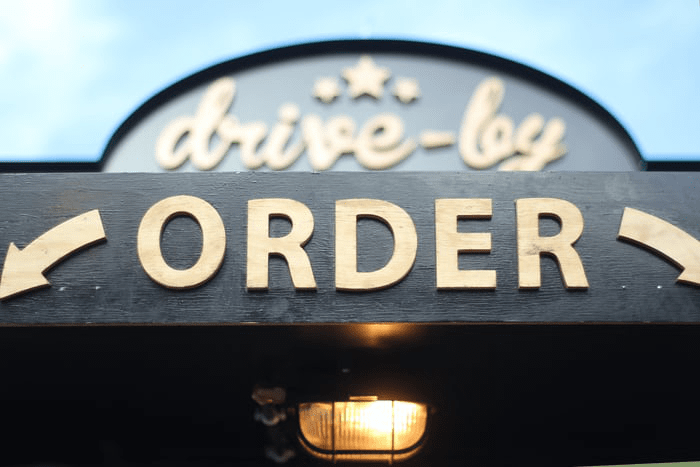 Have a Specific Team for Dine-In Orders
Before getting started you need to host a meeting to make sure that everyone is comfortable with the new service. Make the proposal to your staff and offer the option to work either pick-up orders or the carhop service. For those that want to do the dine-in orders should be told a set of rules and be taught new protocols to ensure their safety.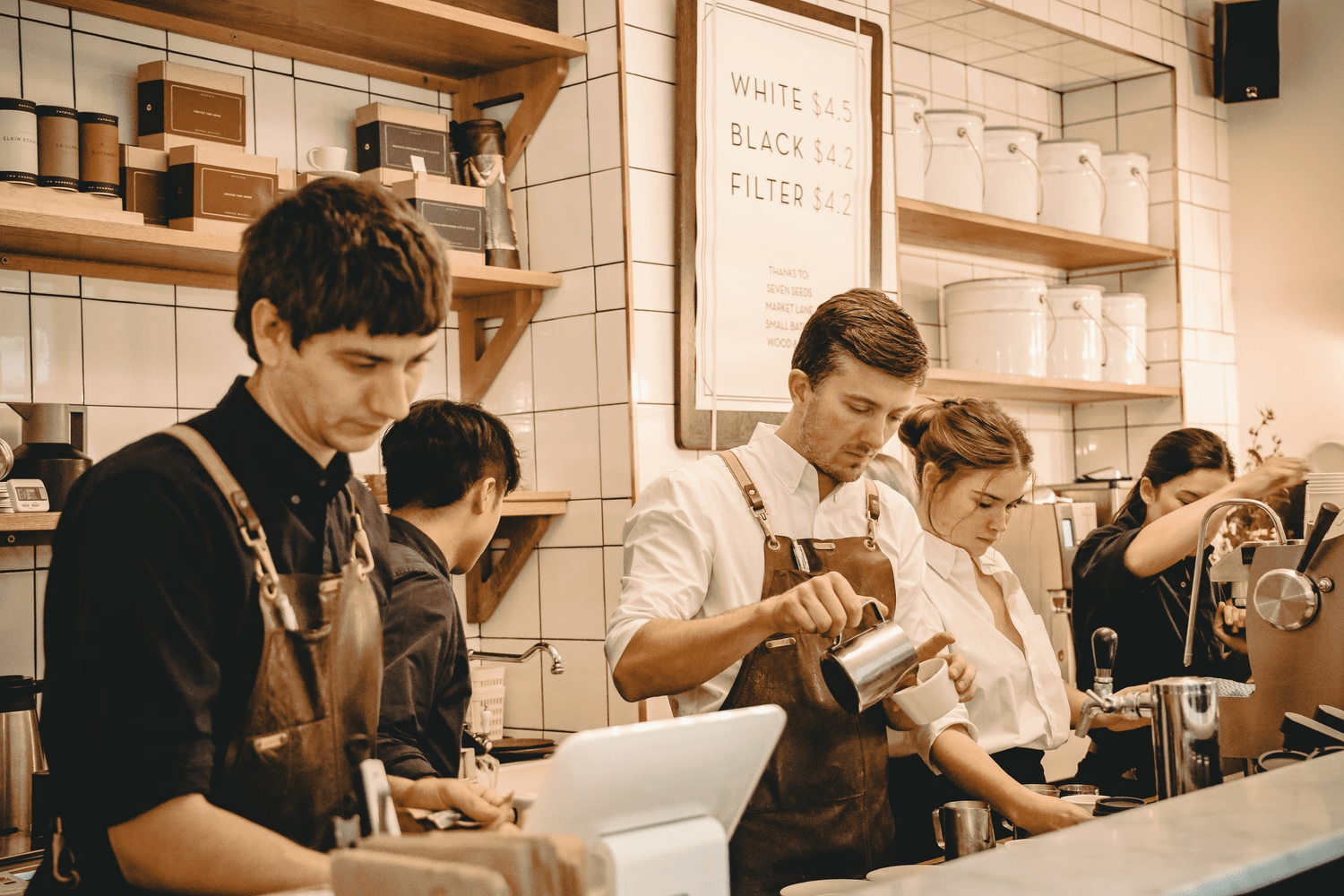 Set Designated Parking Spots for To-Go and Drive-In Orders
It's important for guests to know where they should go to pick up their orders and where they can park for the new service. By labeling specific parking spots can help decipher the two services as well as help market each other. Here's how
Label laminated pieces of paper 1-5 with the service in big bold font so people can see where they should park.
Tape signs and numbers onto posts or rope off a certain area of your parking lot and have a sign that indicates what it means. This can also be a huge help to your staff to know exactly where certain orders should go to bring them to the right car.
Mark parking spots that are around 6 feet apart to help follow social distancing orders.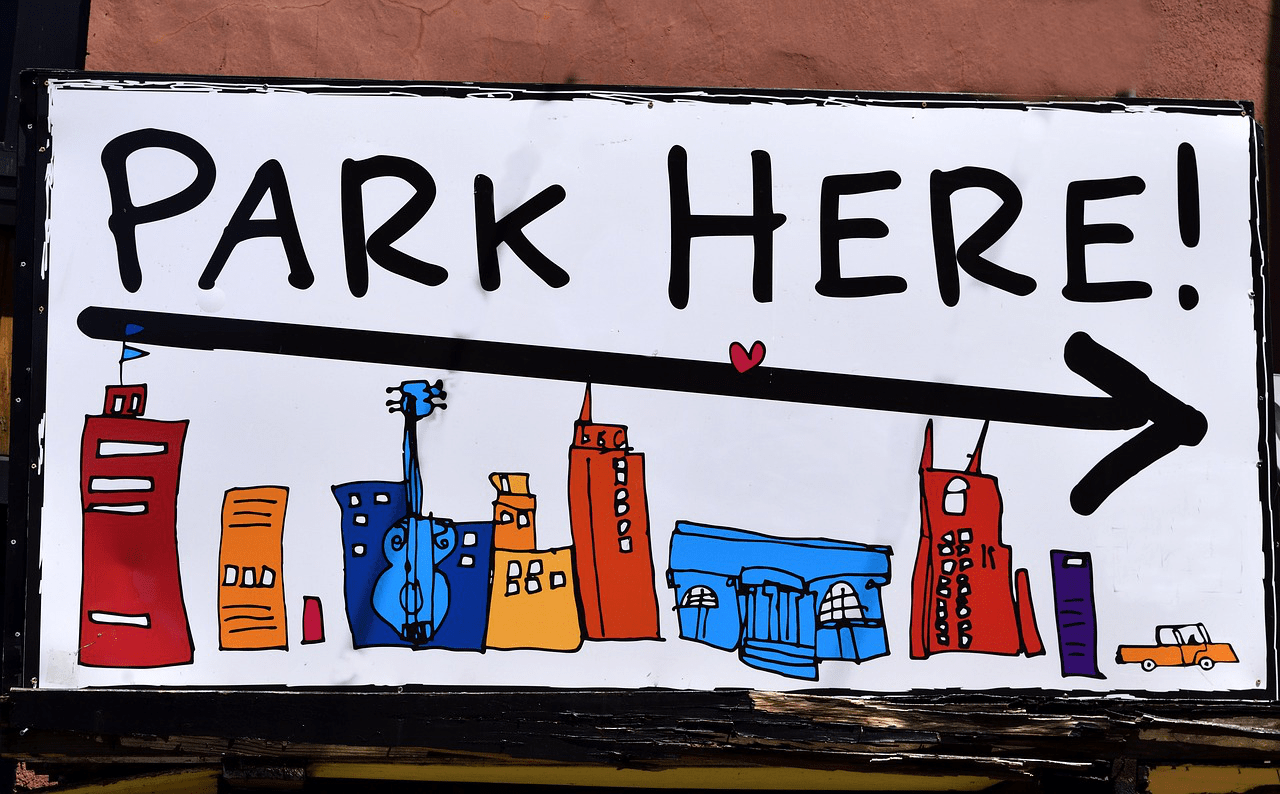 Make Sure Your Restaurant has Plenty of Supplies
In order to decrease the spread of COVID-19, it's advisable to have the right supplies such as:
Disposable plates, cups, and utensils while serving food.
Food trays so your waitstaff can serve and easily discard your drive-in orders
Multiple trash bins
Safety equipment such as gloves and facemasks to take further
Lastly, it's important to remind your staff to keep a safe distance while tending to customers to ensure their well-being.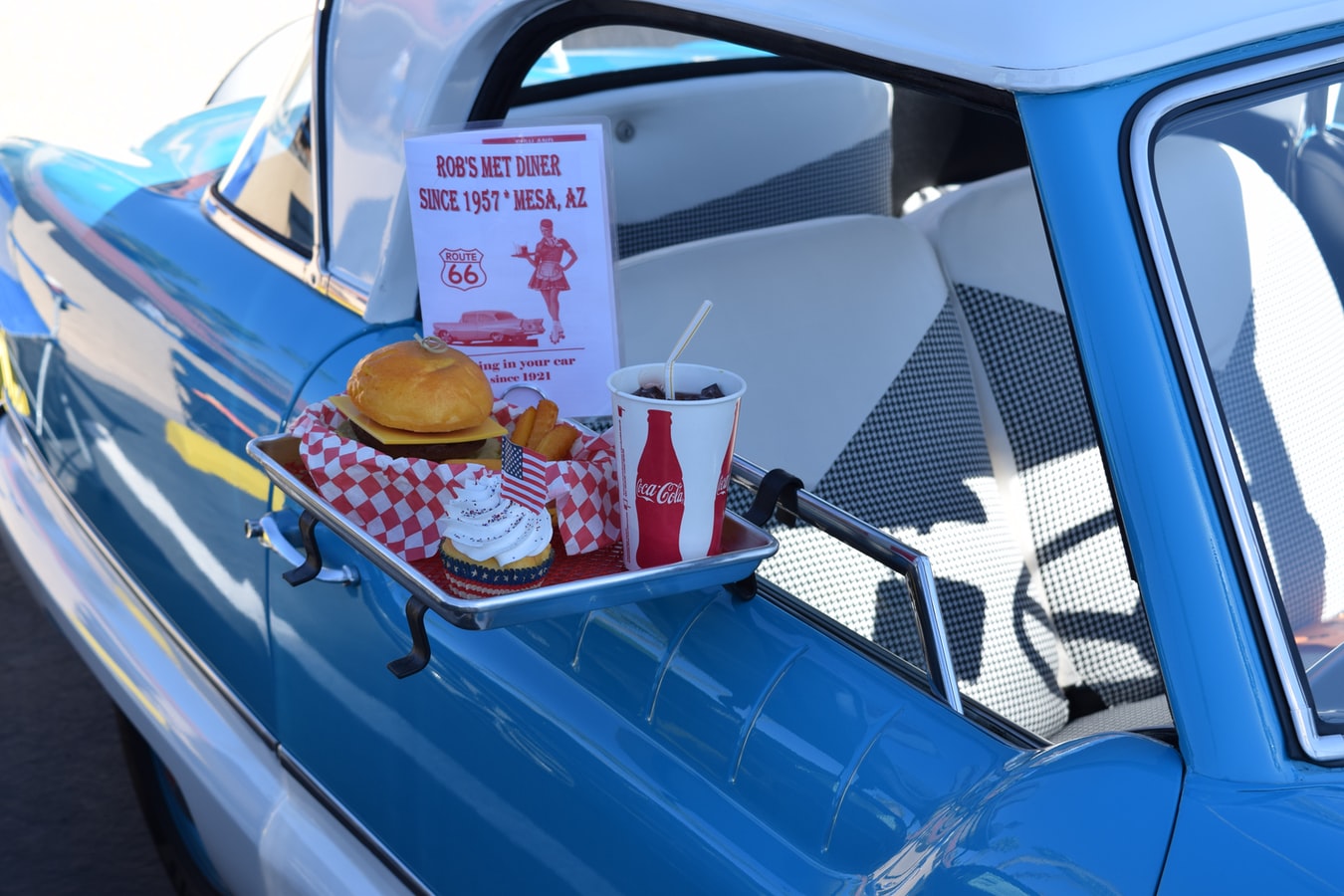 Update Both Your Social Media and Website
Since all of this will be new it's important to inform your customers on both your social media pages and website.
Make a big announcement on your social media by posting a picture of your latest menu and encourage guests to share the post.
Offer a special discount if customers mention that they saw the post on Facebook or Instagram.
For your website, include your new service on both your home and menu pages. If you are planning on having a drive-in for a while add a page that is specifically about your drive-in to give guests an understanding of what to expect.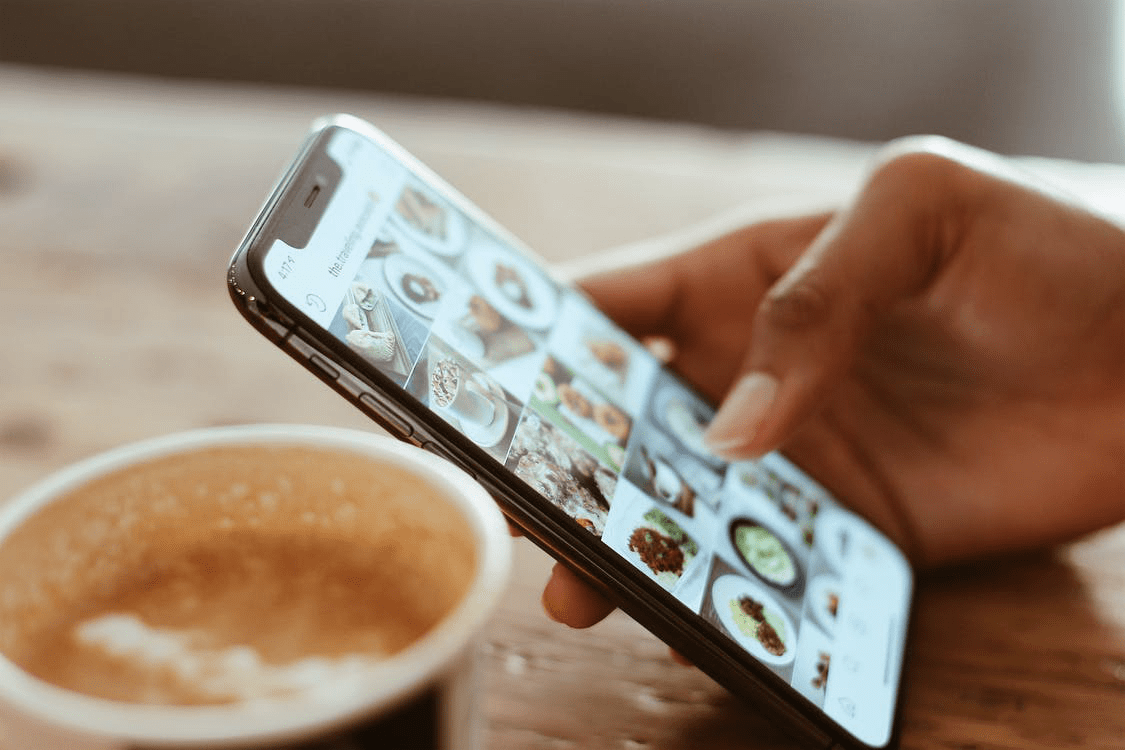 Incorporating drive-ins can be a fun way to bring back a sense of community as well as creating positive memories during this outbreak. All throughout the country restaurants have been bringing back carhops to encourage more guests to stop by. In some local communities, restauranteurs have been coming together to host carhop fundraisers with other local vendors as well as hosting outdoor movie nights in their parking lot. It not only can give restauranteurs an opportunity to try something different but it can give them ideas for future events they can host after the pandemic settles down. 
If you want any ideas of how to implement this check out these restaurants and what they've done to host a successful carhop: