The Art of Making Customers Feel Like Family Using Stellar Customer Service That'll Drive Your Restaurant Sales
If you want to maintain a loyal customer base you should probably start focusing more on your customer service. By creating an inviting atmosphere will not only make guests comfortable at your establishment but will also help them trust in you and your staff. Simple practices such as remembering customer names, providing stellar customer service, and offering considerate options will help add the personal touch that will make customers feel valued and appreciated. Here are some ways you can maintain your customer service to successfully get your customers to come back.

1. Remember their name
Believe it or not, referring to your customer by their name will help make your restaurant stand out as customers recognize that you meet a substantial amount of people a day. This not only makes them feel important but it sets a foundation for you to create a relationship between you and your customers. Guests will be impressed by your efforts and will find you to be more approachable. Instilling this is crucial for your brand because as more people trust your business you can start building a loyal client base. As a result, customers will be more comfortable splurging at your restaurant due to you giving them a more human-based experience rather than treating them as a business trying to get them to spend money.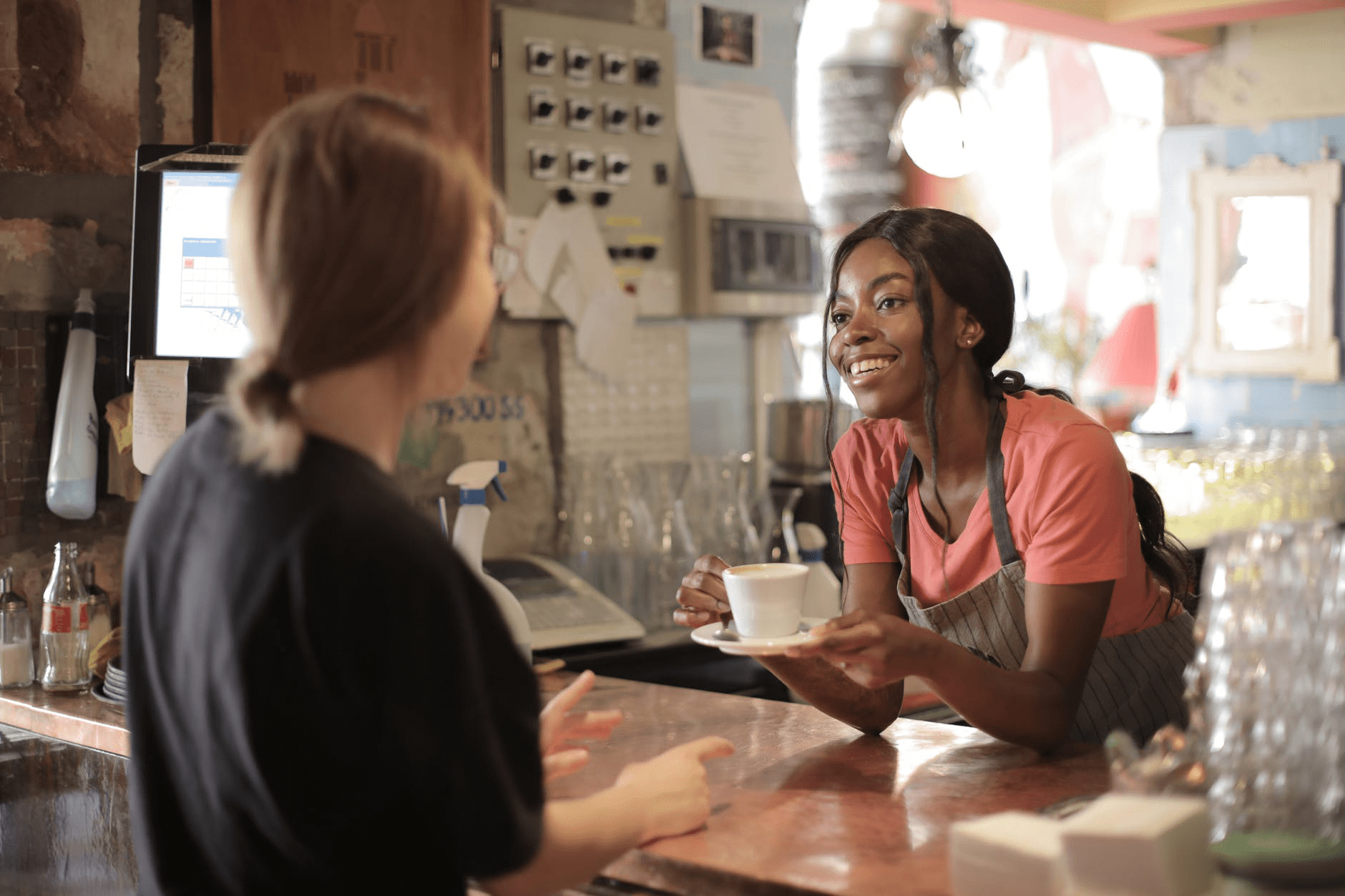 2. Emphasize customer service
Once an already competitive market has become even more competitive with fewer people wanting to go out during COVID-19. According to Statista, it's estimated that restaurant visits dropped 47% in 2020 alone. As a consequence, restaurants have responded by turning to expensive efforts to compensate for their lost revenue. For instance, restaurants investing in digital marketing to gain additional reach and implement costly third-party vendors. Instead of investing money in additional areas of your business consider focusing more on investing more time in your customer service. From having your employees greeting customers with a smile to being available for your guests will bring exceptional customer service that can not only help you stand out from other restaurants but will get more customers to freely talk about your restaurant.

According to Temkin Group, 77% of customers would recommend a brand after having a positive experience. It not only gives you the opportunity for free marketing but it also indicates that you and your staff truly care about their experience. If you treat guests with poor customer service could indicate the wrong message that your restaurant doesn't care about the customer's overall experience but rather what they'll be willing to buy. On the other hand, if guests consistently have a great experience at your restaurant it will build customer loyalty as well as increases the odds of them leaving you a customer review.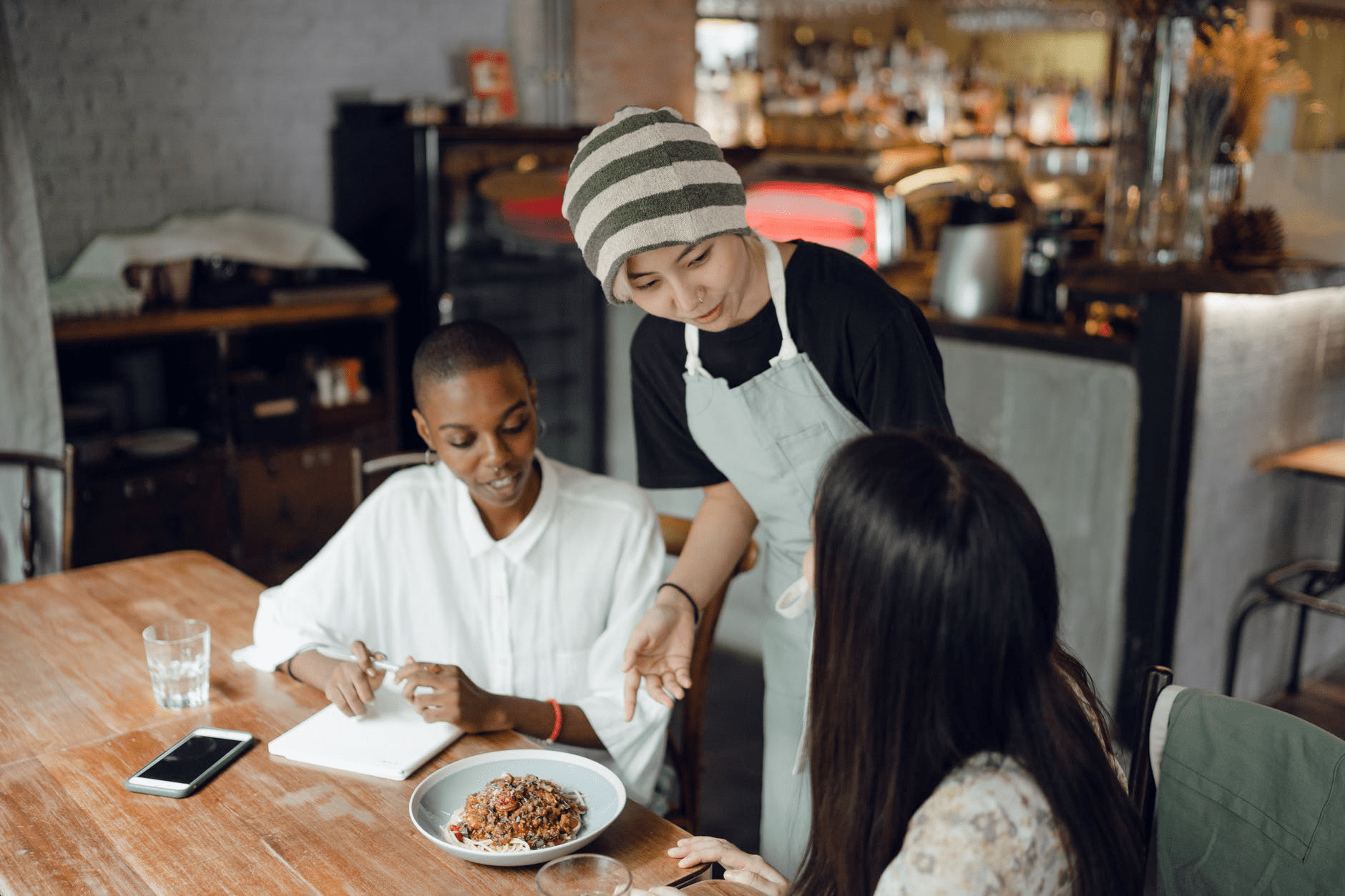 3. Offer multiple services to not exclude potential customers
Prior to the pandemic, customers all had a preference for one particular service over the other. Now customers are rethinking the kind of service they'd like to receive at your restaurant. That's why it's important to cater to your customers' needs to help them feel safe so that they can continue supporting your restaurant. For instance, there are customers who turn to online ordering to stay inside while others might prefer a dine-in setting instead of eating at their home. That being said, it's important to consider offering services that cater to your different customers. 
In-store pickup: Offer innovative meals such as DIY take-home dinners or offer reusable containers. Remember to have a clean space and a designated spot for your pickup orders. 
Delivery: Offer online ordering that has a contactless delivery

option. That way customers can pay for their meal online and the driver can simply leave their order at the door. Moreover, it protects both your staff and customers from contracting the virus as well as making them all feel at ease.

Curbside pickup: Give customers the option to have their to-go order brought to their car with curbside pickup. That way it helps limit the number of people in your restaurant while also keeping your staff at a safe distance from your customers.
Dine-in: If you're offering a dine-in service having your customers' trust is key to maintaining your dine-in sales. How you can build that is by showing that you're following the CDC's requirements such as maintaining a clean environment, staff are wearing their masks, and that you have tables appropriately spaced. You can also instill

contactless options

such as contactless pay at the table and

interactive kiosks

.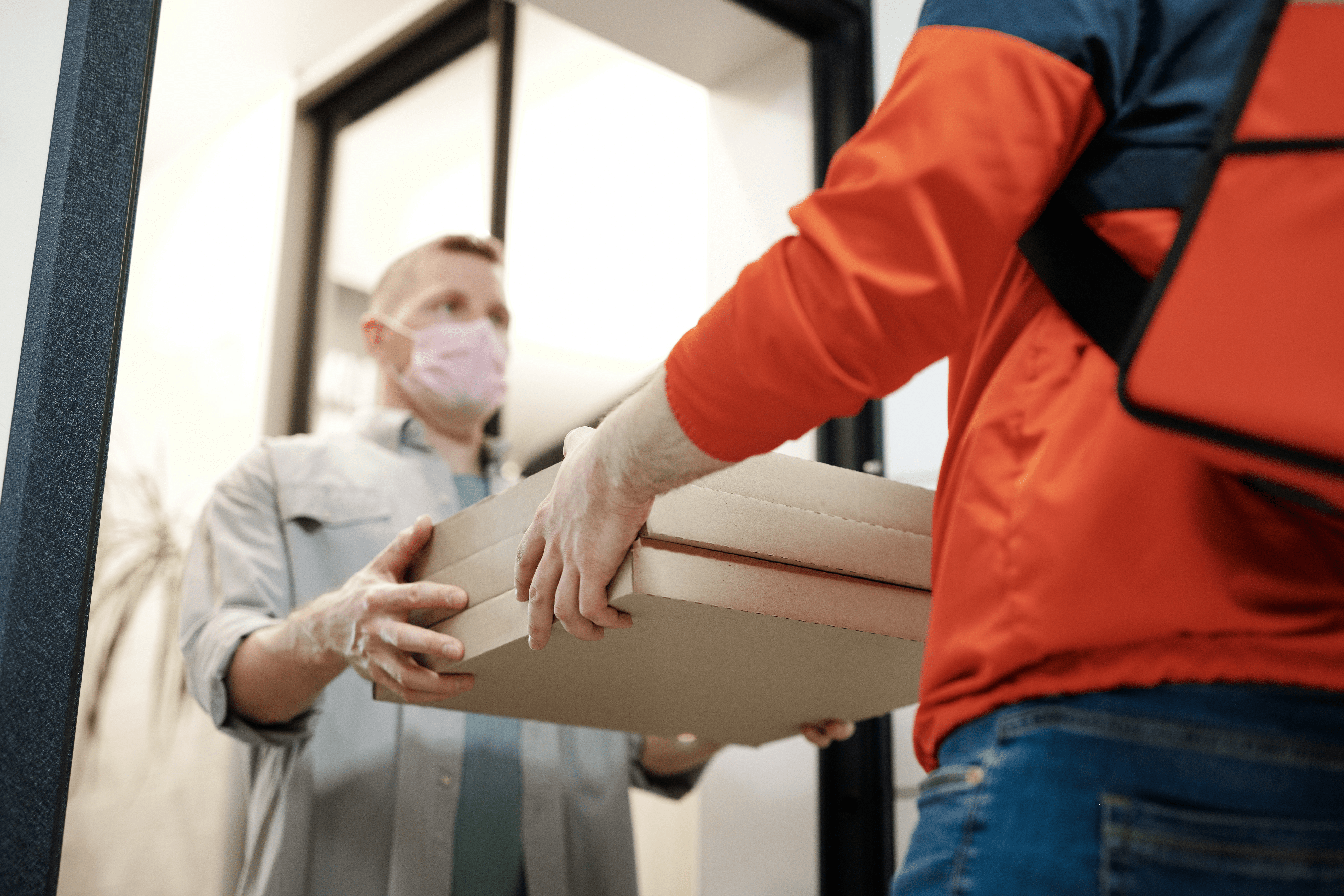 Want more advice on how to improve areas of your restaurant? Feel free to check out our other blogs that dive into industry news, trends, and company announcements. Find it all on our Newswire.