Restaurants Have a Silver Lining as Online Orders Soar
As we continue to experience the impact of COVID-19 the latest data shows signs of a silver lining for restauranteurs. After collecting data from Google Trends, out of a scale of 1 to 100 it shows that more than double the people are searching for the terms "to-go" and "delivery" within a matter of days. Search results for "to-go" have shown a 14% increase from its average search while "delivery" has rocketed to a whopping 104% increase. Additionally, for the first time in a year, we see "delivery" searches bypass "to-go" by 20.5%.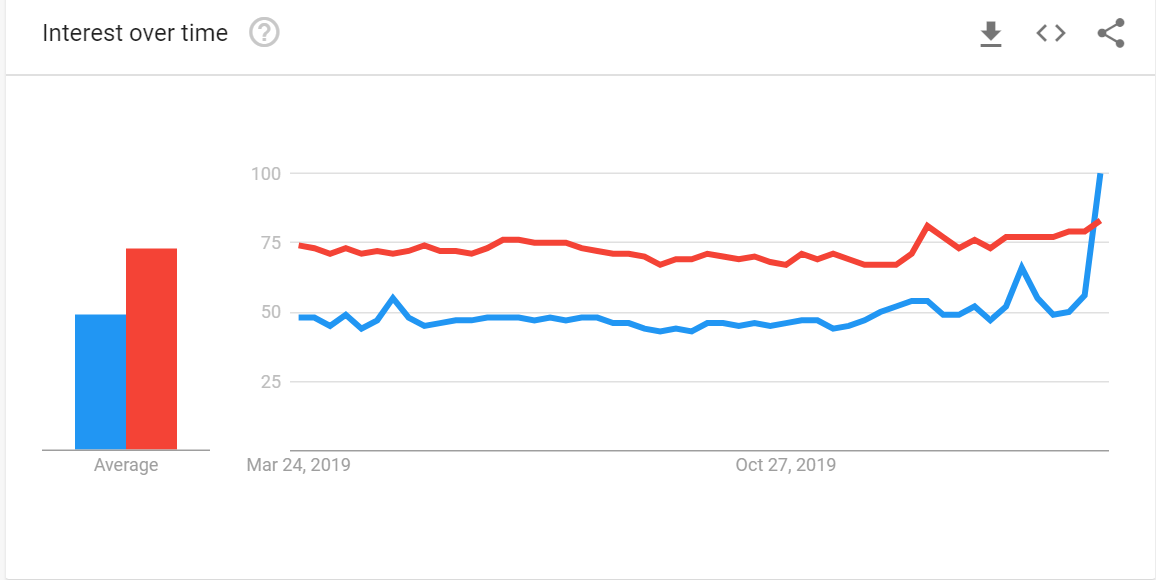 Source: Google Trends
This all comes after the latest regulations were put into place to limit restaurants to only online orders. Since then, restaurants have been connecting with customers online to keep their restaurants afloat by bringing more traffic to their website. With the help of the community, there have been social media groups specifically designed to help local restaurants by posting their latest promotions, deals, or specials on the group's page. 
Furthermore, the data indicates that people are not opposed to ordering food from restaurants during the pandemic and are more likely to stay inside to order delivery or curbside pickup to comply with social distancing recommendations. Restaurants may want to consider incorporating delivery into their online services so that their restaurant can appear in more search results to increase their overall business.
Overall, we're happy to see the community come together in an effort to help one another during this difficult time. We need to continue the support by helping everyone affected in our restaurant community so they can come out on top of this current situation. If interested in learning about how to incorporate Online Ordering into your business, contact info@ordercounter.com to get set up. To learn about the virus and preventative measures go to Centers for Disease Control and Prevention or the World Health Organization.