5 Tips That'll Strengthen Your Restaurant Staff
Working in a restaurant can be a mixture of high pressure and stress. OrderCounter wants to help you be the leader your team respects and can look up to so that your restaurant can avoid complications such as high turnover rates, being understaffed, and losing the overall quality of service. Avoid the chaos by finding the flaws that are holding your restaurant back. Is it due to lack of leadership or is it due to the staff not working well with one another? Get to the bottom of the problem by investigating with the help of your team.
Let's go over what you can do to become the force that makes your restaurant succeed and give your employees every reason to stay:
1. Loosen the Reins On Your Employees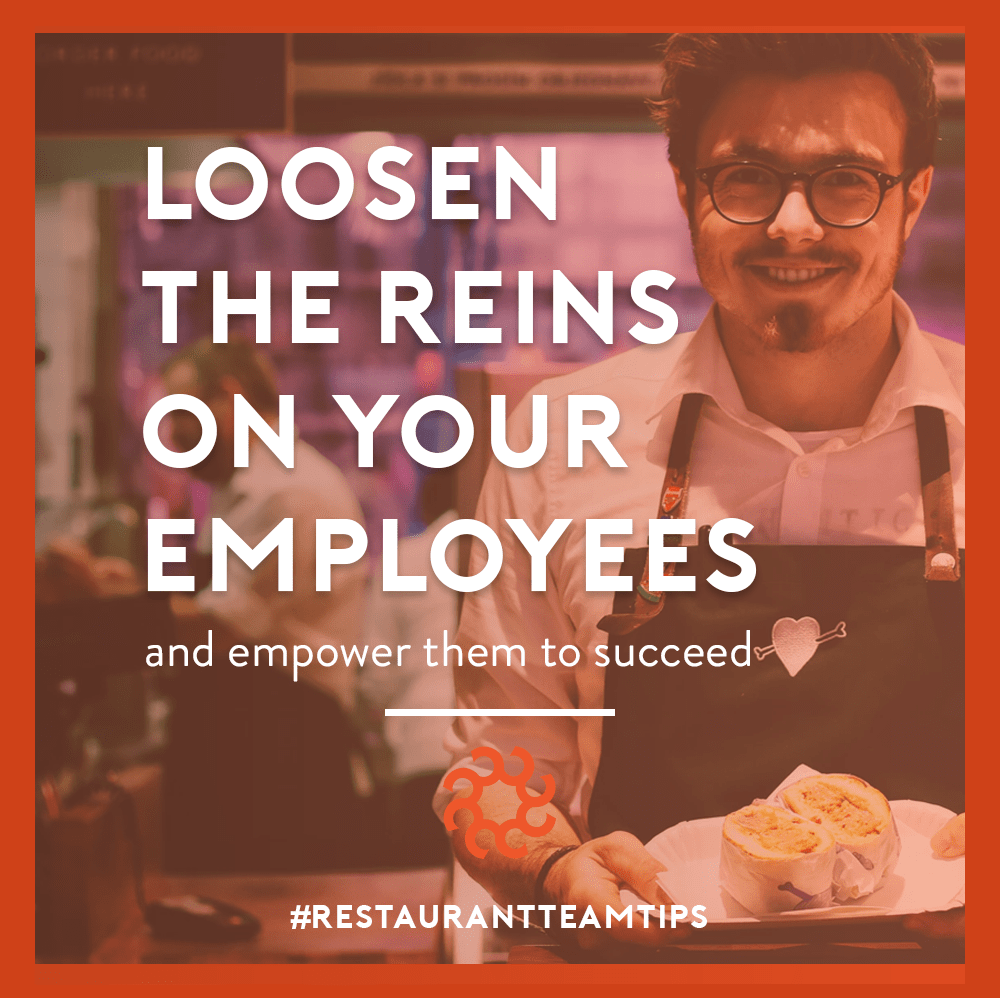 Working in a restaurant can be a mixture of high pressure and stress. Make your work environment less taxing by doing away with micromanaging practices. 
Did you know that

39%

of employees said being a micromanager was the worst trait a boss could have, followed by bosses who are overly critical (

22%

), disorganized (

16%

), know-it-all (

14%

), and inpatient (

9%

)? Become the leader that your employees can look up to and learn from by

creating a trusting environment

. 
Empower your employees by giving them space after assigning tasks to encourage independence. In return, it will empower your employees by being more accountable for their role and feeling more confident with their job. Don't leave your staff hanging though: show your staff that you care about their success by occasionally checking in and supporting them the best way you can. Avoid consequences such as poor work performance, high employee turnover rates, and decrease engagement.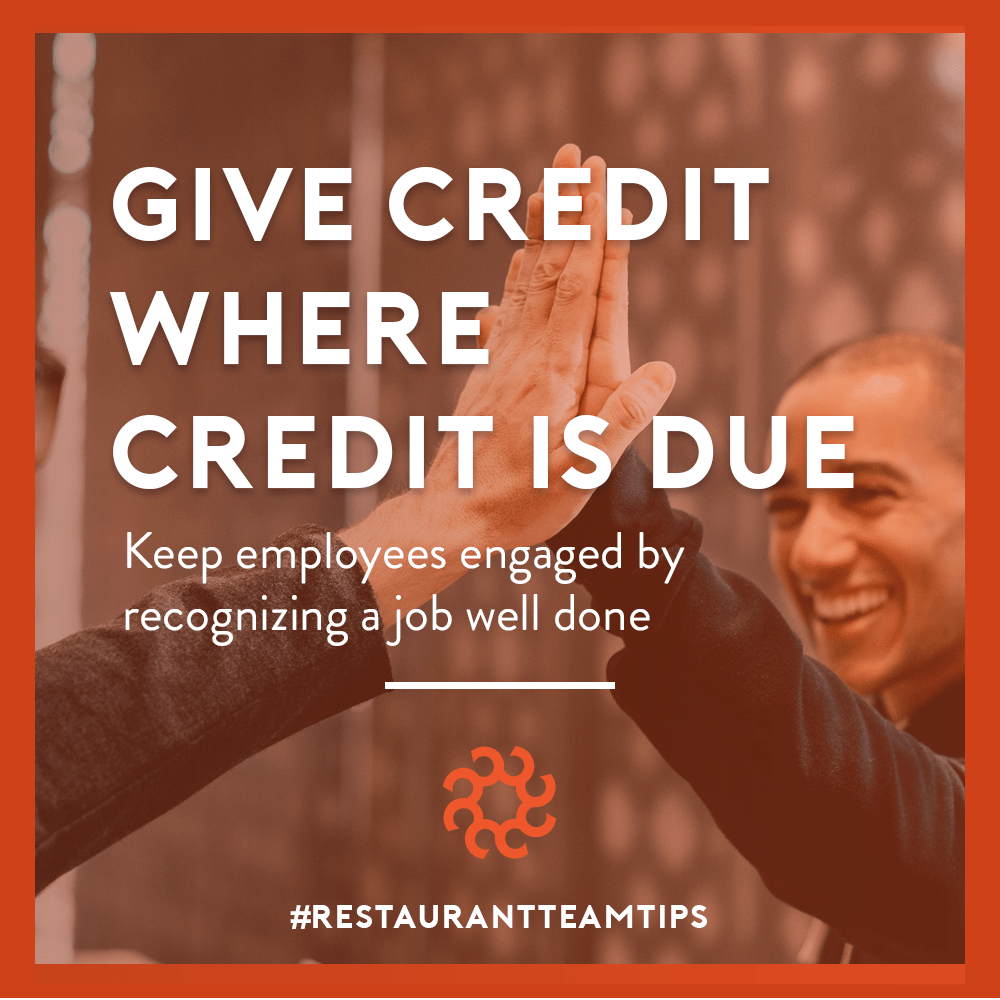 2. Give Credit Where Credit is Due
Did you know that according to a study conducted by TINYpulse that 21.5% of workers who didn't feel recognized for doing great work have interviewed for a job in the past three months vs. 12.4% who do feel recognized? Keep your team together by showing your employees that their hard work doesn't go unnoticed. If you feel that your employees would like to be publicly recognized then you can do a couple of things to honor the employee of the month:
Posting about your employee on your restaurant's

social media

page. 

Invest

in a nice frame that indicates it's for your hand working employee.

Display

their picture by the hostess stand, hallway, or by the cashier. 
If you're unsure what would motivate your employees then host a fun monthly meeting where staff members can voice their opinion and vote on what the incentive would be for the next month.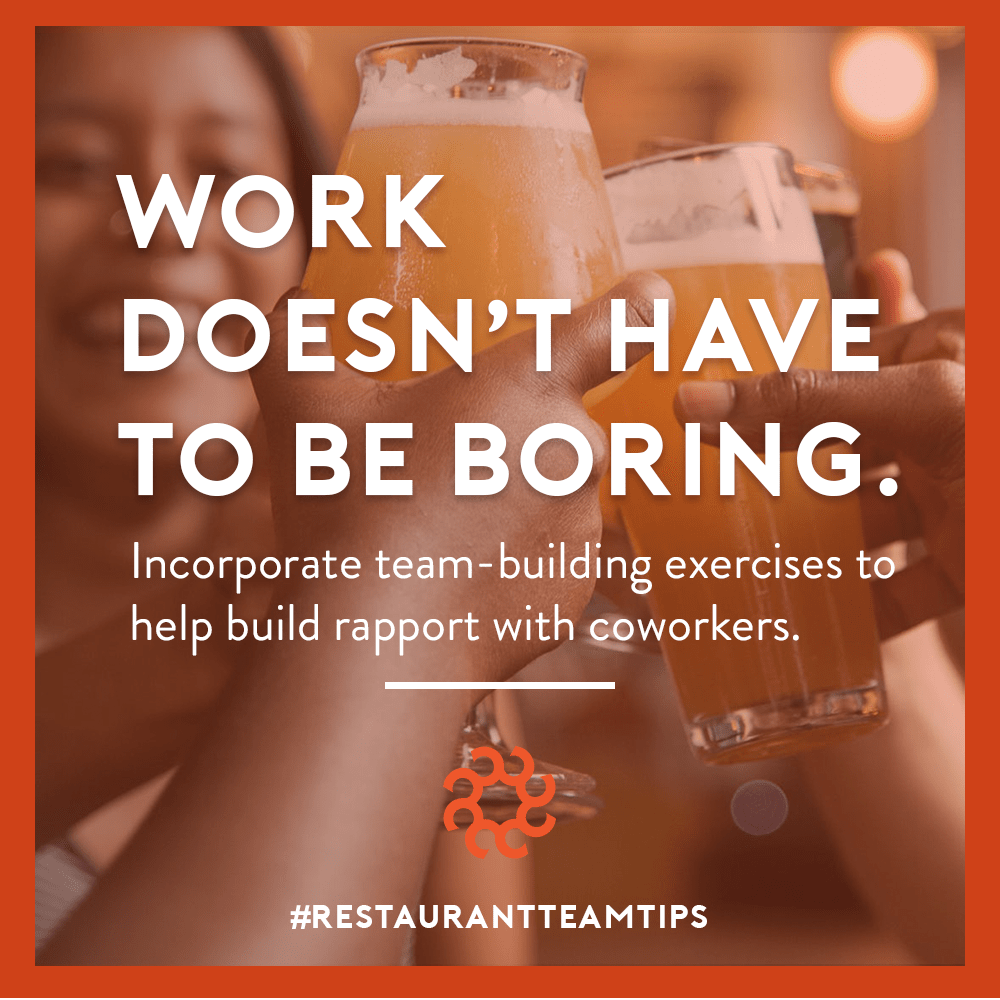 3. Incorporate Team-Building Activities
Work doesn't have to be boring. Find fun ways to incorporate team-building exercises to help promote ideas, keep your staff engaged, and to build rapport with coworkers. Let your office be a welcoming environment by scheduling events to help introduce new team members or to maintain a comfortable environment for your team. Introduce your staff to building exercises such as:
Three Truths and One Lie

to have staffers decipher fact from fiction

Search for Someone

to have your staff match up to different coworkers with a similar favorite. 
If you want to take your employees out of the office as a little treat, you can set up team days where you and your staff can volunteer, go out to dinner, or doing a weekly team league.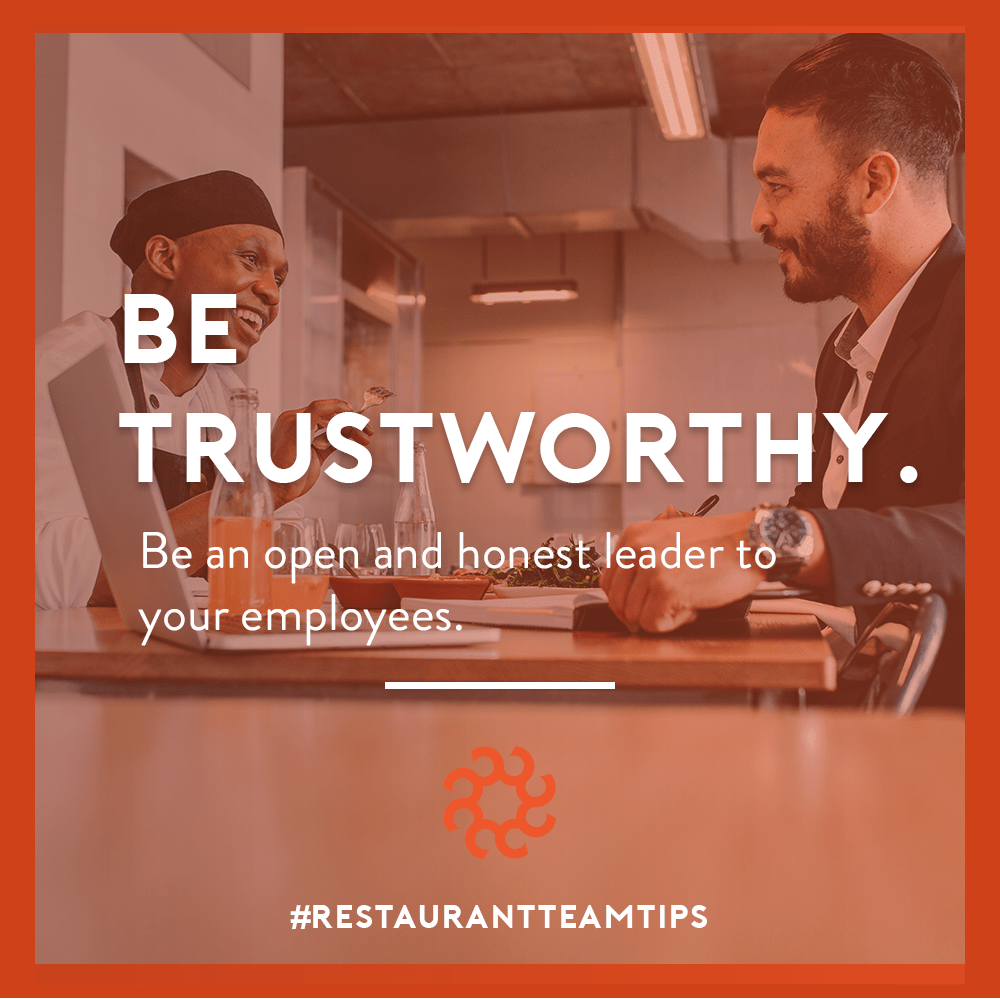 4. Be Trustworthy
Trust is an important factor to maintain any relationship. Don't let your restaurant sales plummet due to lack of trust in your workplace. According to a study by Accenture, in high trust work environments employees displayed:
106% of employees had

more energy

at work. 

76% were

more engaged

than those in a distrusting environment. 
Avoid a chaotic work environment by being an open and honest leader to your employees. Lead them by assigning them with small tasks to give them a sense of freedom and accountability. 
For example, if a customer approaches you about one of your servers don't just find the server to correct their behavior– instead, give them an opportunity to tell their side of the story. By letting them speak you're not only giving them the benefit of the doubt but you also make them feel heard. If your employee has a suggestion make them feel valued by taking the time to listen. You also never know what ideas they have in mind.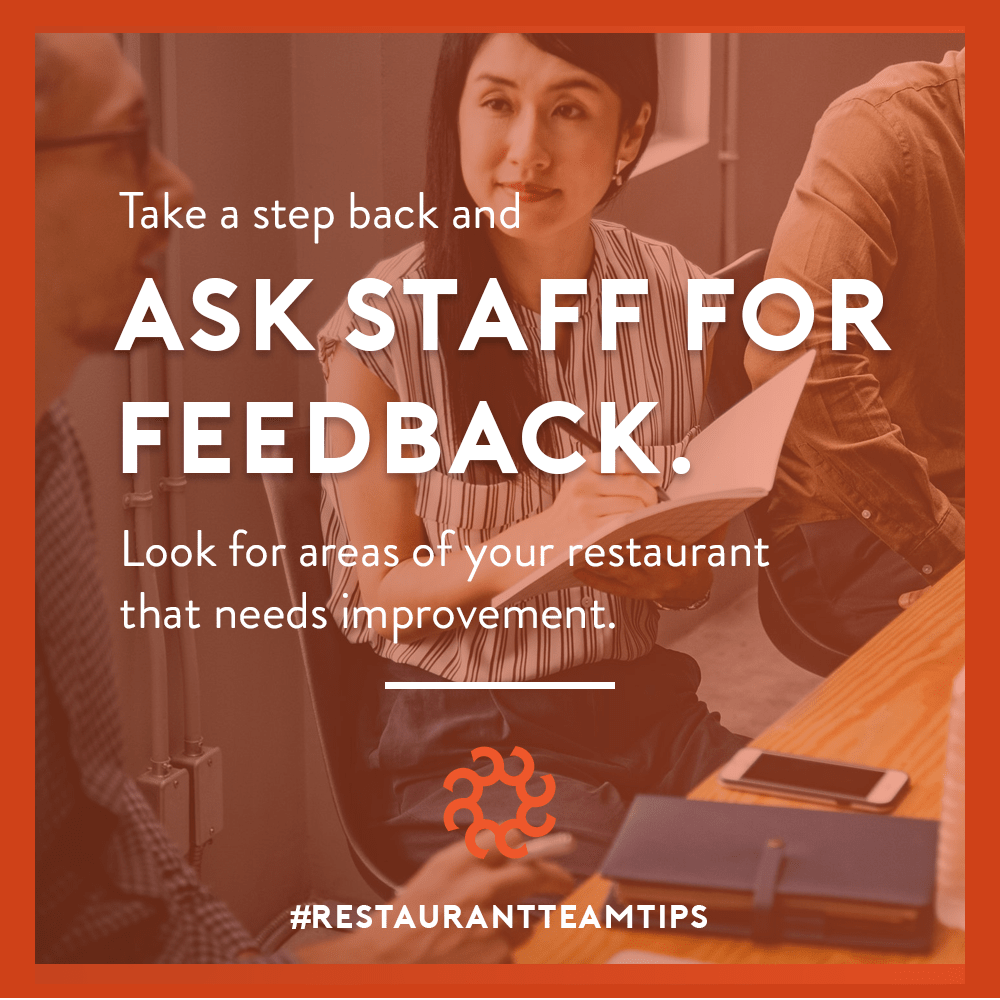 5. Ask for Feedback
As a restauranteur, you're constantly looking for areas of your restaurant that need improvement, whether it's the waitstaff, décor or even the food. Take a step back by asking your staff for feedback to see what you can change to help you excel in your role. According to Gallup, the managers that become better performers by 8.9% are those that have been given feedback on their strengths. 
Challenge yourself

by asking your staff what you need to improve on. 

Try

hosting a variety of meetings

with your staff to open multiple feedback channels such as engaging in one-on-one meetings, group meetings, or offering an anonymous feedback box to see what areas of your restaurant needs or what you need to improve upon. 
By doing this it will have your staff be fully engaged while feeling that their opinions are valued.
In conclusion, in order to have your business succeed you need a strong team behind you to get your restaurant to where you want it to be. Learn more about what motivates our employees under our Meet the Team Spotlight.