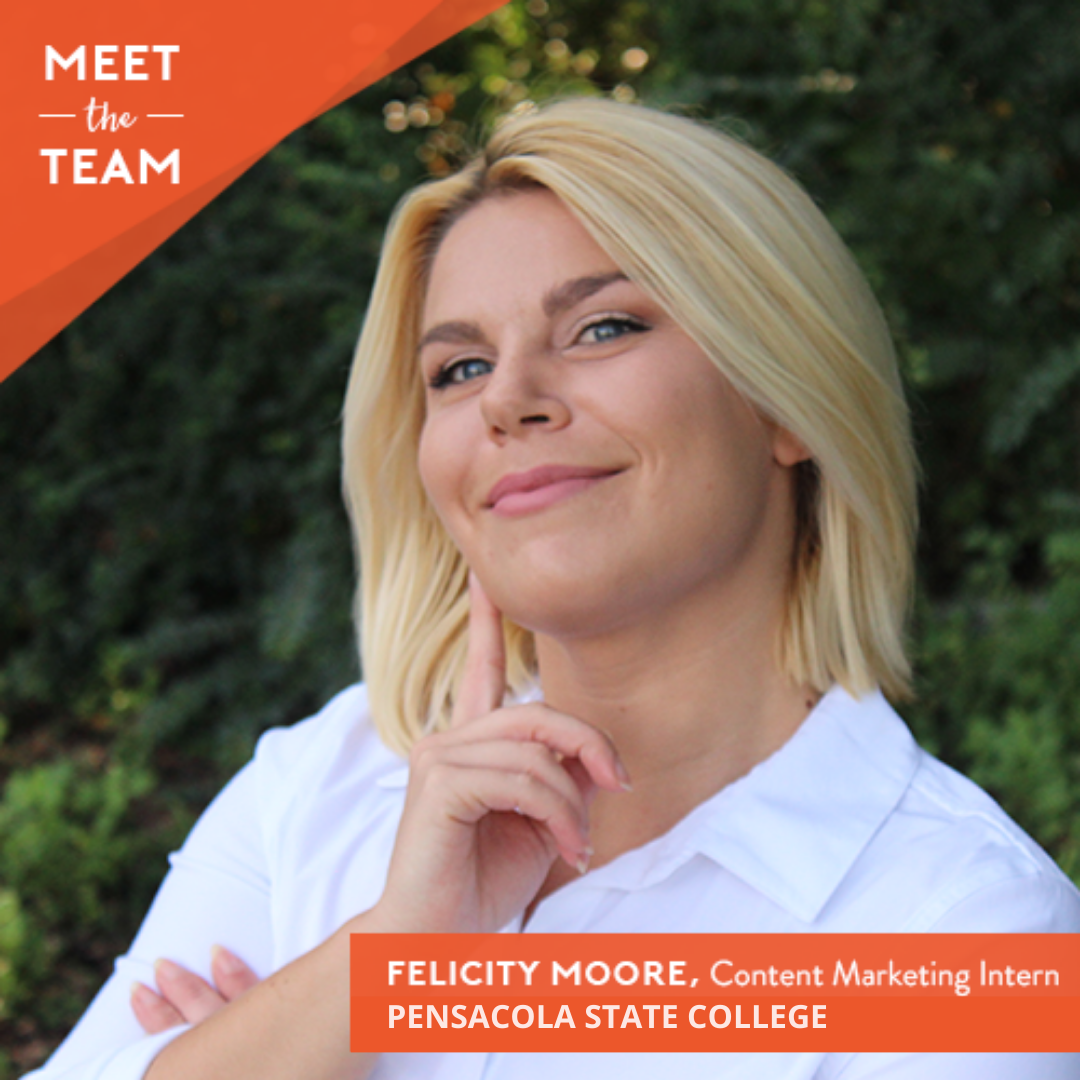 Meet the Team: Felicity Moore
At OrderCounter, we love giving future developers and marketers a learning experience through our hands-on internship program. With that in mind, we want you to meet our Content Marketing Intern, Felicity Moore! Since moving from Rhode Island to pursue a degree in Global Marketing, Felicity's been studying at Pensacola State College to pursue a career in Digital Marketing. Since starting her internship with OrderCounter, she has been taking a swing at customer relations, social media strategy, writing content, and learning how marketing can be seen as a holistic approach to a company instead of just one department. OrderCounter's systems can be seen in restaurants from Canada all the way to the UK so we're thrilled that Felicity will be putting her Global Marketing major to work.
Fun Fact: She hails from Rhode Island where she gets asked whether Quahog from the show Family Guy is a real town (no) but Peter Griffin was in fact based on a university security guard. She's an avid cyclist, tennis player, and English nerd.
What are two truths and a lie about you?
I'm a lefty but do everything with my right
I have a brother named Stewie and a dog named Brian
I've hiked the outback and handfed kangaroos in Australia
What is your favorite part about working here?
My favorite part about working at OrderCounter is the encouraging work environment. To be given an opportunity to intern and help run a marketing campaign has been a dream of mine since I moved to Pensacola. I'm very eager to learn what it takes to make a company thrive in such a growing field.
What's the best meal you've ever had?
The salmon and mashed potato dish at Grill 23 and Bar in Boston, MA. They cooked everything to perfection!
What are you passionate about?
I'm extremely passionate about teaching and helping people attain their goals. I discovered this after being a coach at an elementary school. There's nothing that can beat the feeling of inspiring someone to overcome their mental barriers to achieve their goal.