This article was originally published on Software Business Growth on September 24, 2019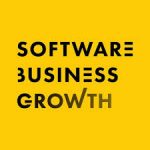 By Crystal Barrineau, OrderCounter
Collaborate and nurture existing business partnerships to produce content and increase volume.
Creating high-quality content as part of your digital marketing strategy can take significant time, energy, and resources. From conducting research, collecting insights, writing, copy-editing, and sourcing images, the job of a content marketer requires dedicated focus and concentration. Software companies work hard in securing partners for their business, whether they are value-added resellers (VAR) or vendors of key technology companies.

Why Not Leverage Existing Partnerships To Create Content And Build Upon Your Relationship With Them?
After all – these partners can provide industry news, advice, and education that you can rely on. You may be able to leverage those associations to help produce content. These allies can help your company 1) increase brand recognition through new audiences, 2) strengthen offerings within a niche vertical and 3) lead to more venue opportunities for you and for them. It's a win-win.
By collaborating, you'll be able to deepen relationships with industry colleagues, customers, and prospects. Here are 5 opportunities to double your amount of new content in half the effort while strengthening relationships: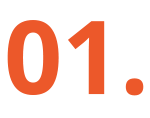 Case Study Feature – From a sales perspective, the best content addresses your customer's problems and solves them. Since your case study will likely involve describing the cause of your customer's difficulties and the solution to a common problem, the people reading your feature will be the ones who are most likely to buy from you.
While the idea of a case study is not new, doing a co-branded study is a win-win for both companies. The content that features both of your products and services can help build credibility and brand recognition when it is distributed into the market. They also do a better job of directly addressing common customer concerns and is the perfect opportunity to include a call-to-action (CTA).
Say you're an ISV focused on servicing restaurants and you want to break into the multi-unit franchise market. Offer to partner up with one of your existing VARs and feature one of their restaurant groups. Or if your strategy includes expanding your self-service kiosk offerings, collaborate with a partner on one of their fast-casual restaurants and showcase how by adopting this product, their labor costs have decreased while their sales have gone up due to the speed of this product.

The Contributor Quote – A good quote shares insight or encouragement that helps the reader understand something with more clarity. Is there a weak spot in your writing that could benefit from more support? As you're writing your article, add a quote from your partners to help support a claim. Your contacts are busy – when you reach out, be specific and brief. Tell them the ideal length parameters and when you need it by:
"I'm writing an article on managing developers. I know this is an area you specialize in. Could you send me 2-3 sentences with your top tip for developer management, preferably by Thursday so I can incorporate it into the article? Thank you!"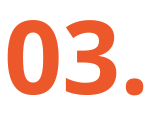 Expert roundup – Tackle a question your reader is curious about. Gather input from a number of industry experts and allow the reader to see different but related points of view on a common topic. When representing this collaborative work in a quality post, it demonstrates your company's involvement in the industry while saving you time.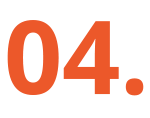 Guest Blog Post – Cross-medium partnership. Tap into your network to find out your customer's most pressing concerns and have them address them. If you're skilled in one area of business such as software development, seek a partner who is skilled in a complementary type such as sales tips from an end user's perspective and produce a piece together. "49 percent of marketers are learning to drive content to align with the buyer's journey." according to a LookBookHQ Study.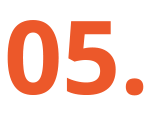 Podcasts and webinars- Interviews with a partner can be used as a base for your content topic. The benefit of podcasts and webinars is that they offer up another communication style in audio and video form. Conducting interviews can help demonstrate your company's and partner's expertise as long as you're able to do so in an interested, sincere way while simultaneously attracting the right story.
Collaborating allows you to make the most of your content marketing efforts. Expand your audience reach and produce more compelling content quicker in a contextual way. You'll be able to reduce marketing costs and nurture existing partner relationships. I call that a win-win.
---
About The Author
Crystal Barrineau, director of marketing for OrderCounter Hybrid POS, combines her love for food, technology, and marketing to propel their partners and restaurants forward. She spends her time coaching and volunteering in the business and tech community with Startup Weekend and Acton Academy's Children's Business Fairs in Pensacola, FL.