How Mobile Tablets Can Help Increase Sales During COVID-19
COVID-19 has changed the restaurant industry as a whole by forcing restaurant owners to keep their eyes peeled for the latest trends to help their restaurants and employees get through this difficult time. Not only are they concerned about the well-being of their staff but restaurants also want to provide safe and efficient options for their guests as well.
This has restaurants investing in new technology such as incorporating mobile tablets to provide contactless ordering options and to help with their restaurant's operations. Restaurateurs have shown great support over incorporating tablets due to their contactless options that increase customer satisfaction. See if incorporating tablets is the right solution for your restaurant by diving into the many benefits that can greatly improve your restaurant operations:
1. Expedite order preparation and delivery with line-busting technology
Nobody likes a disturbance to their workflow especially when it disrupts business. Use mobile tablets as line-busting technology to efficiently shorten your lines quickly. This makes it so orders are sent straight to the kitchen after the transaction is completed. Cooks can then immediately start working on the order as soon as it's displayed on the kitchen display screen (KDS) or kitchen printer. This solution is ideal for restaurants who want to complete orders in a short span of time to decrease lines without having to sacrifice the quality of their orders.
For instance, drive-thrus have become widely popular due to people being uncomfortable eating in an enclosed area. With increased demand, restaurants have assigned some of their staff to use tablets to take customer orders at the drive-thru lane to expedite order preparation and delivery. That way, customers can knock out placing and paying for their orders that all they have to do is drive up to the window to pick up their food. 
2. Create positive experiences for customers by reducing customer wait times
The competitiveness of the restaurant industry has risen tremendously. With fewer people going out due to health reasons or due to recent regulations, restaurants are eager to win over as many customers as they can so that they can maintain their sales. One way how they're doing this is by reducing their average wait time by having servers use mobile tablets to carry out their orders. Unlike traditional notepads, servers can simply plug in a customer's order on their tablet to have it sent straight to the kitchen. Instead of servers having to dart from their table to the kitchen it simplifies the process.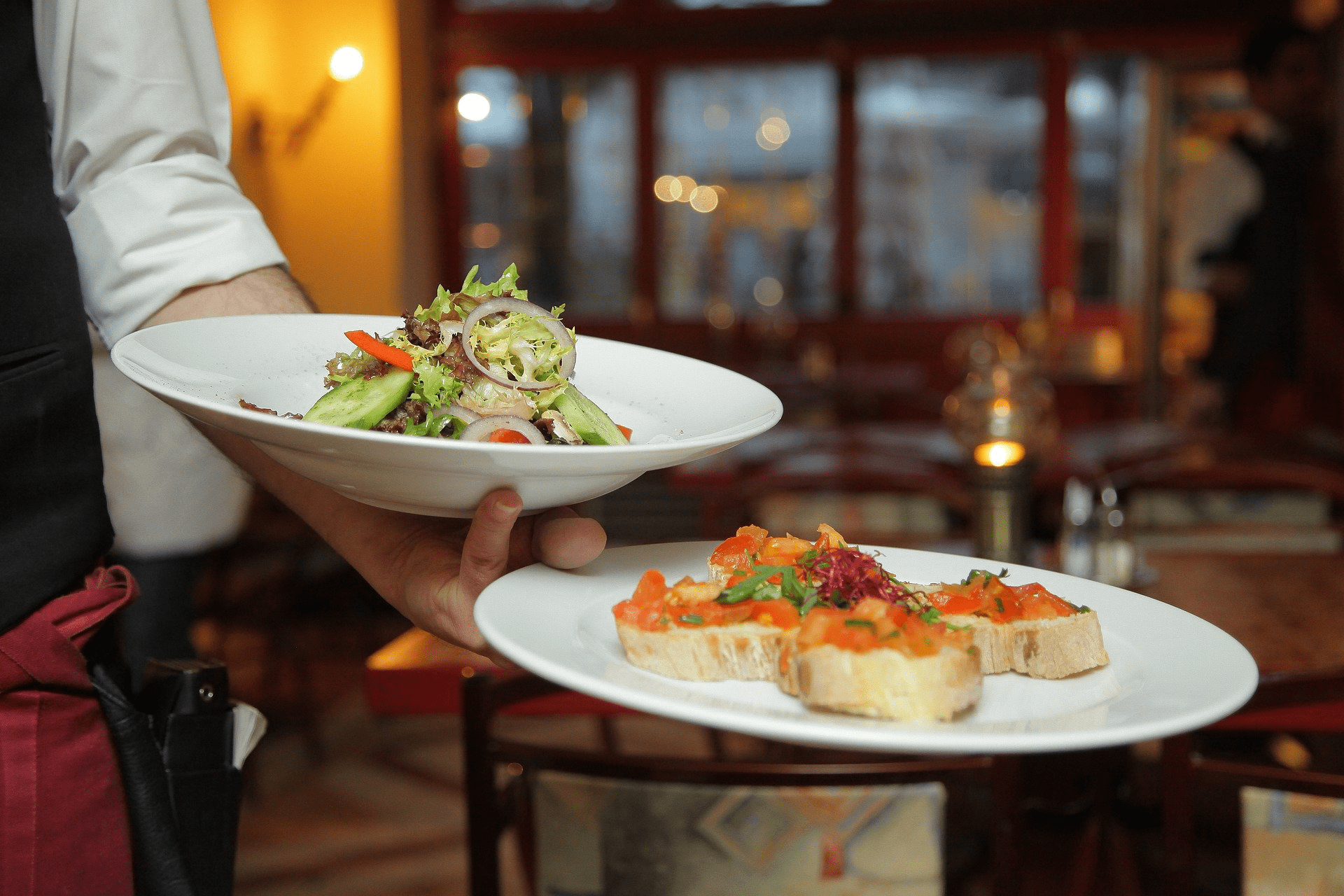 3. Tablet gives your servers an opportunity to spend more time with their tables
To be a leader in the restaurant industry you need a strong team to help build your restaurant's image. Creating opportunities for your servers to have more face time with your customers include benefits such as:
Creating a positive environment

Building relationships with customers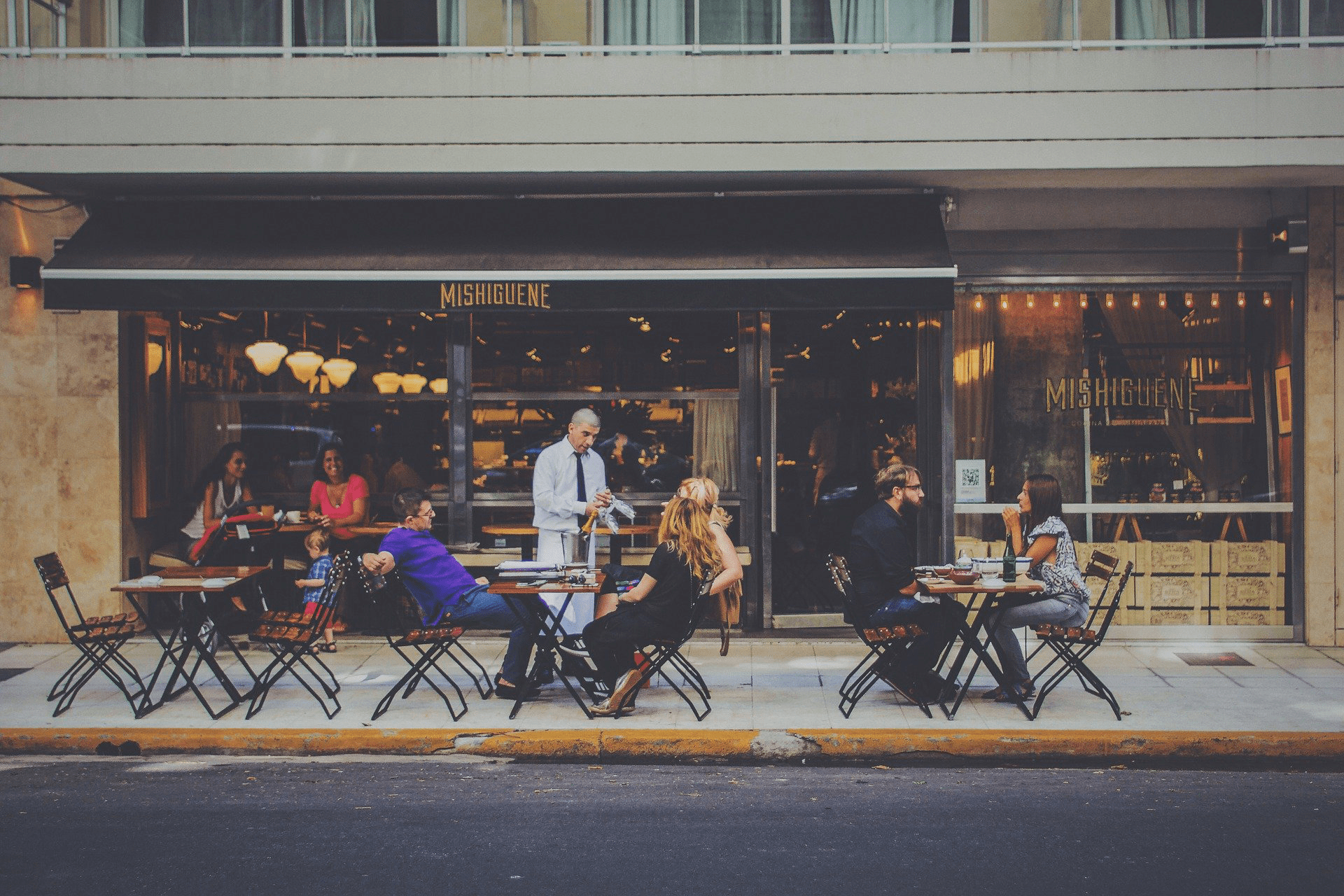 Using tablets can help eliminate rushed interactions by giving servers the ease of taking orders at their table and sending it directly to the kitchen.
 If you're short on staff you can also incorporate tablets at the table so customers can submit their orders. That way, you can use runners to help replenish drinks and quickly serve customers their food. After the customer leaves have staff disinfect each tablet to prevent your customers or staff from getting sick.
4. Quickly keep your lines moving without slowing down
Many restaurants are fighting to keep their business alive by serving as many customers as they can. Keep a steady flow in your restaurant and free up tables quicker by having servers use mobile technology to take orders. This helps cuts down the average lag time a restaurant has and so that orders are produced in a timely manner without the customer feeling rushed. For you, this provides two great outcomes:
A positive customer experience

An increase in the average of diners that have dined at your restaurant.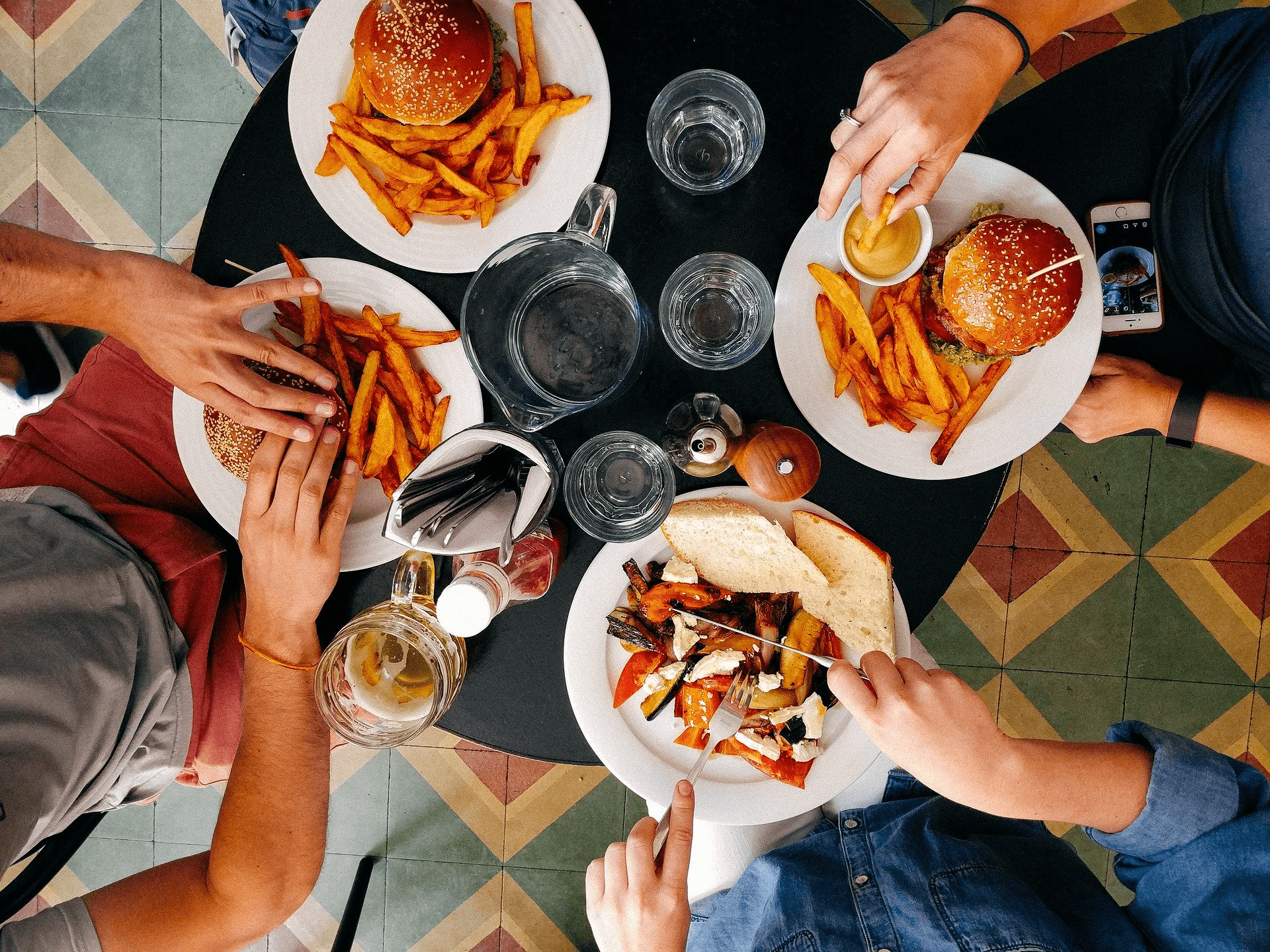 5. Customers can pay at the table with EMV chip cards
Reduce the average wait time a diner has from the time they receive their check and complete their bill. With the customer feeling full and ready to leave if the waiter takes too long to return to their table can leave a poor impression pertaining to your restaurant operations. Eliminate this altogether by having pay at the table tablets so that customers can pay immediately after they finish their meal. That way there's:
No waiting period

Faster checkout process

An opportunity for servers to get a higher tip or review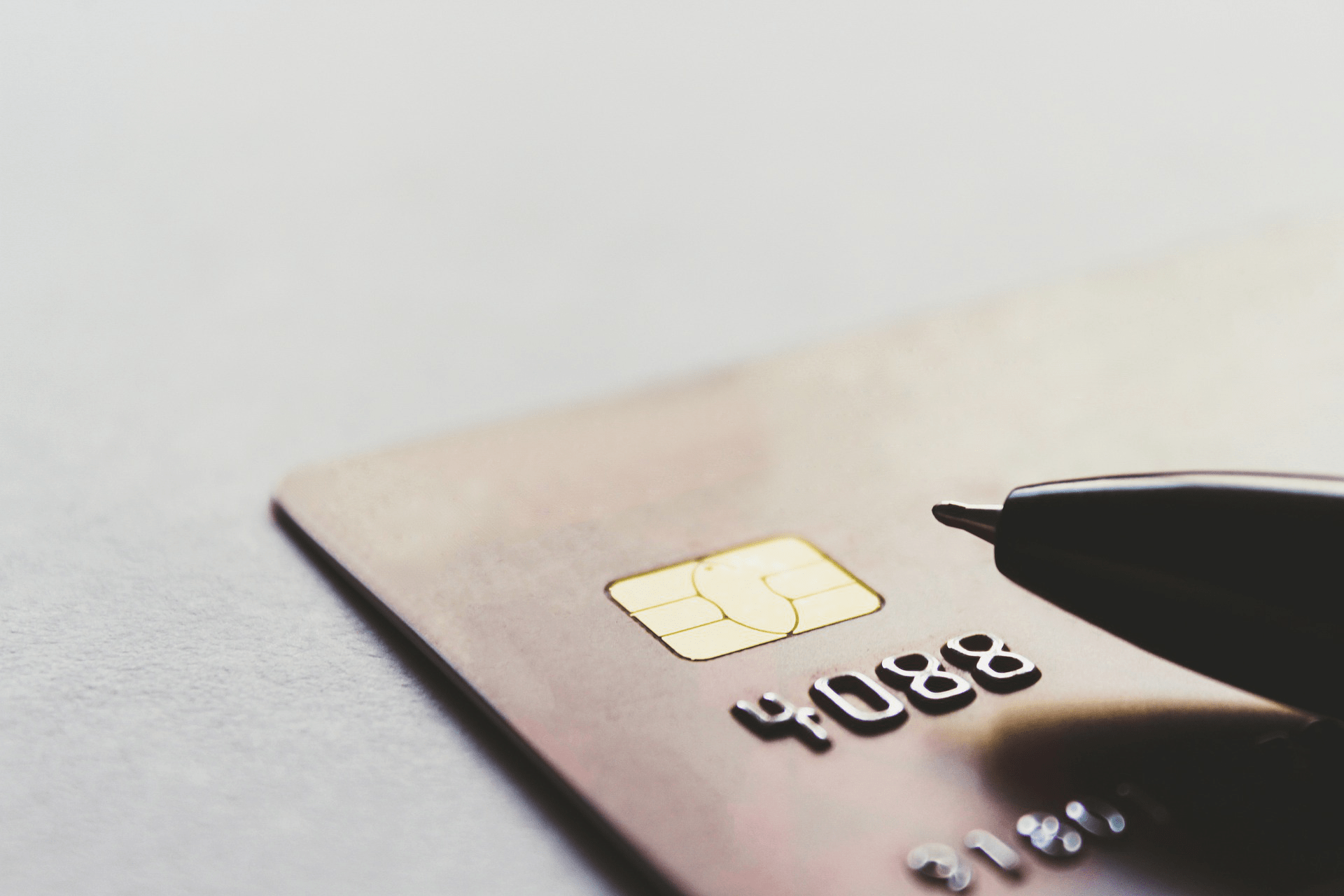 Another great benefit is that these tablets accept payments for EMV chip cards that ensure a more secure transaction from start to finish as well as protecting your restaurant from costly kickbacks.
6. Gives you options for the best tablet suitable for your restaurant
No restaurant is the same such as differences ranging from their operations, size, and location. With tablets, they're known to be one of the most suitable solutions that can adapt to any restaurant. One of their perks is that they can come in different sizes that restaurants can use for different areas of their restaurants. That being said you can purchase:
Small tablets: This kind of tablet is used for servers to carry out both dine-in or drive-thru orders. These tablets can also be stationed on different dining tables so that customers can have the option to pay at the table.
Medium tablets: These are commonly used for the front-of-the-house operations for hosts to complete transactions. Easily incorporate this in your bar or at your cash stand to complete customer orders.
Large tablets: Like medium tablets, these can also be used for the front-of-the-house operations but can also be used for restaurants that have self-checkout stations where guests can place and pay for their orders on the spot.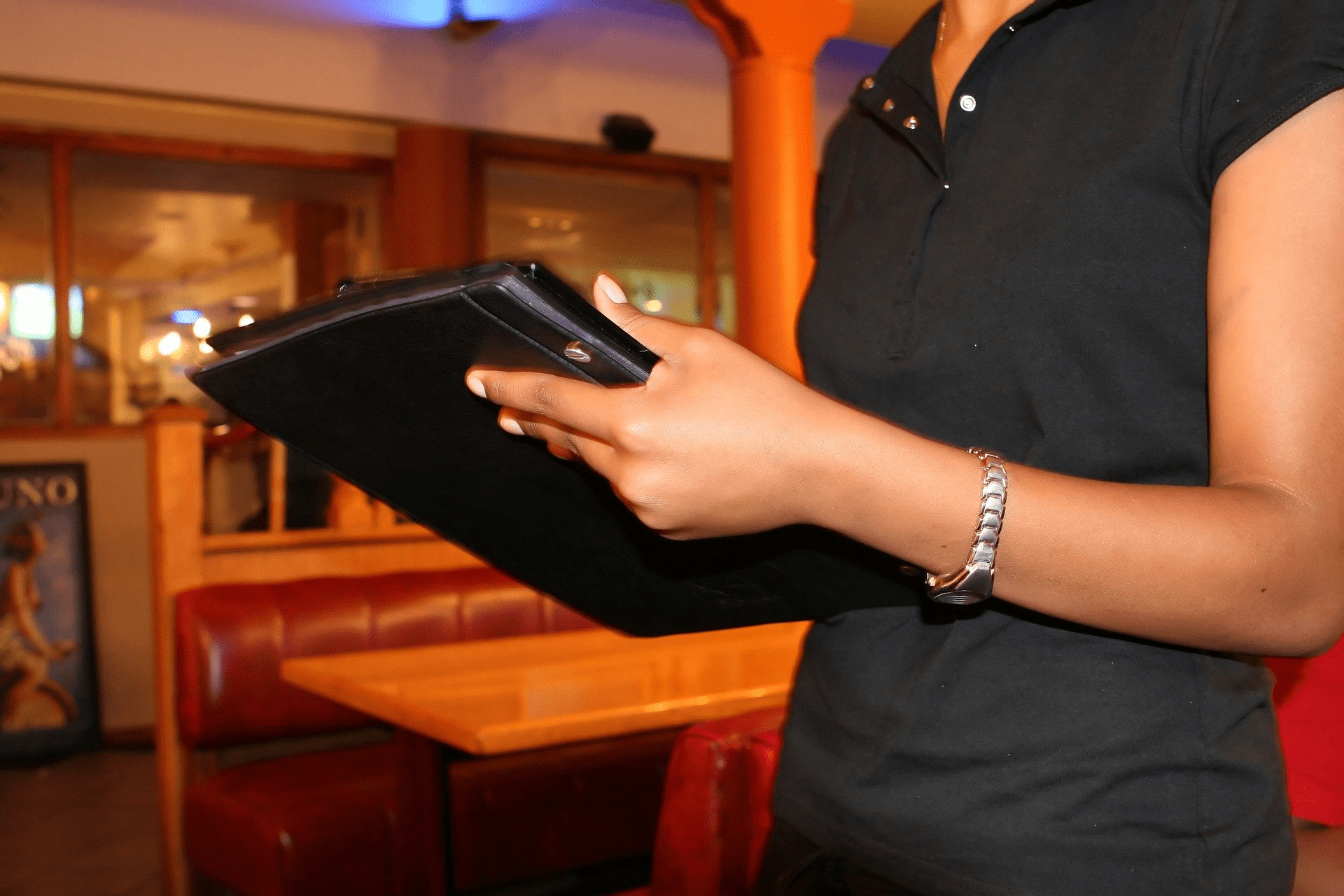 Another benefit to this feature is that it's easily adaptable and can run on different operating systems such as:
It's understandable that restaurants may be hesitant to incorporate new technology into their restaurant. Not only are they nervous about having to invest in a new product but they also want to be assured that they can continue providing their customers with quality service. Start seeing how quickly your orders can be by incorporating this universal solution into your restaurant today.  
If you're interested in learning more about tablets and how to incorporate them into your restaurant reach out to us at info@ordercounter.com