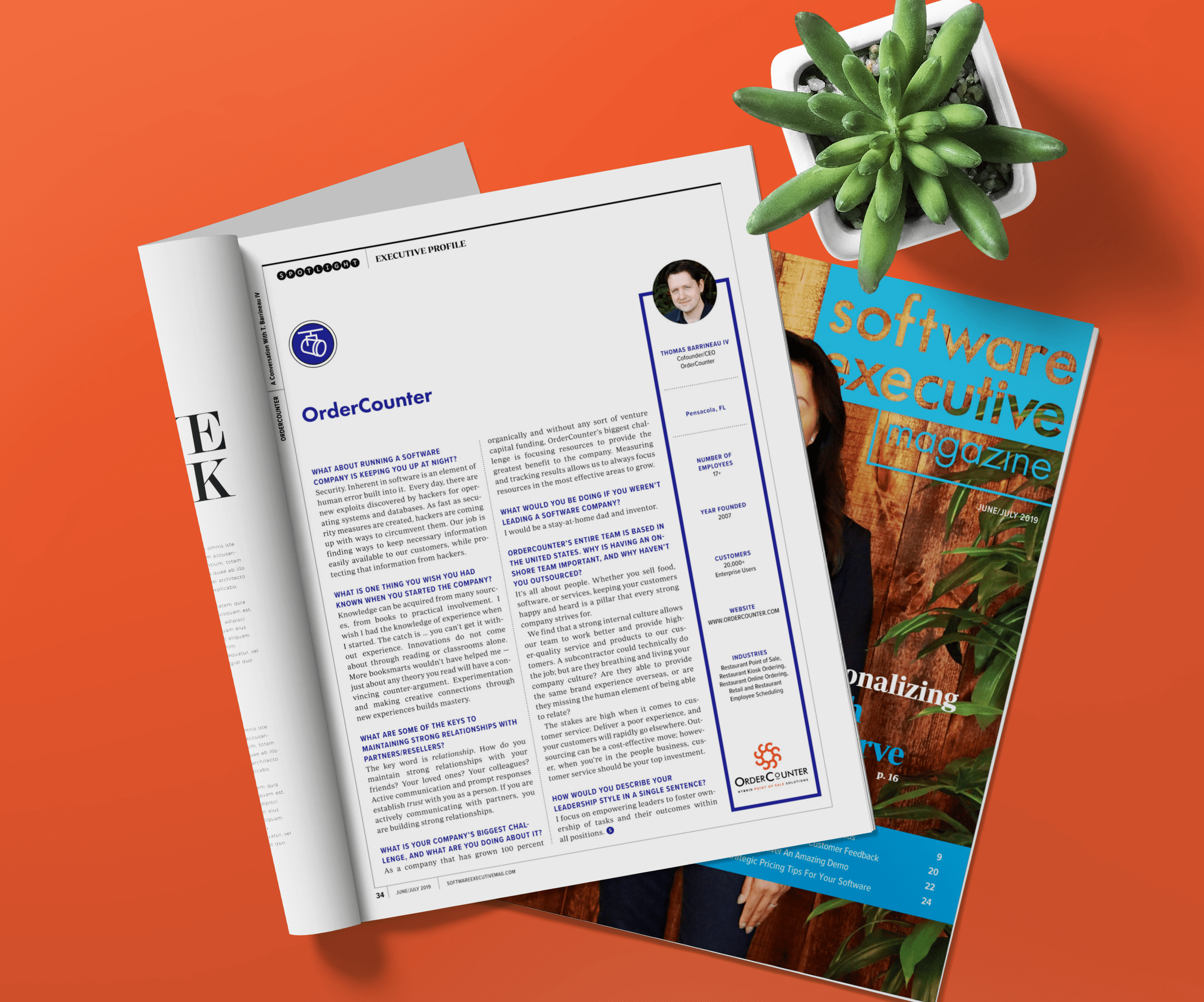 Executive Profile by Software Executive magazine
Software Executive Magazine is a business-level resource that helps executives grow and scale successful, profitable, sustainable software companies. See below written by OrderCounter CEO/Co-Founder Thomas Barrineau which has been featured in the June 2019 issue of Software Executive Magazine.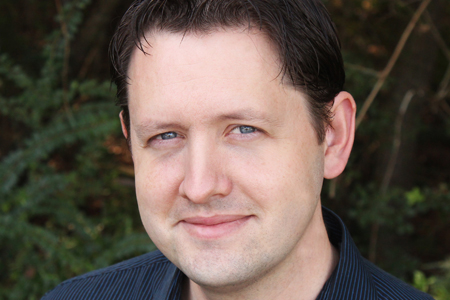 WHAT ABOUT RUNNING A SOFTWARE COMPANY IS KEEPING YOU UP AT NIGHT?
Security. Inherent in software is an element of human error built into it. Every day, there are new exploits discovered by hackers for operating systems and databases. As fast as security measures are created, hackers are coming up with ways to circumvent them. Our job is finding ways to keep necessary information easily available to our customers, while protecting that information from hackers.
WHAT IS ONE THING YOU WISH YOU HAD KNOWN WHEN YOU STARTED THE COMPANY?
Knowledge can be acquired from many sources, from books to practical involvement. I wish I had the knowledge of experience when I started. The catch is … you can't get it without experience. Innovations do not come about through reading or classrooms alone. More booksmarts wouldn't have helped me — just about any theory you read will have a convincing counter-argument. Experimentation and making creative connections through new experiences build mastery.
WHAT ARE SOME OF THE KEYS TO MAINTAINING STRONG RELATIONSHIPS WITH PARTNERS/RESELLERS?
The key word is relationship. How do you maintain strong relationships with your friends? Your loved ones? Your colleagues? Active communication and prompt responses establish trust with you as a person. If you are actively communicating with partners, you are building strong relationships.
WHAT IS YOUR COMPANY'S BIGGEST CHALLENGE, AND WHAT ARE YOU DOING ABOUT IT?
As a company that has grown 100 percent organically and without any sort of venture capital funding, OrderCounter's biggest challenge is focusing resources to provide the greatest benefit to the company. Measuring and tracking results allows us to always focus resources in the most effective areas to grow.
Click on the link below to see the full article on Software Executive Magazine: bit.ly/2EVQ7id