Google My Business Is the Best Free Tool for Restaurants Looking to Increase Online Ordering (Here's Why)
Google My Business is an online platform that gives restaurant owners the opportunity to expand their business on the web by giving free access to a public business page. When activating Google My Business restaurants should expect to fill out significant information such as your restaurant's name, location, and operation hours. Most importantly, by incorporating this platform, restauranteurs are able to manage and optimize their online presence from a remote standpoint. Not only can the program help restaurants manage their brand from the palm of their hands, but it combines both Google Reviews and Google Maps. That way, it helps restauranteurs fully optimize their online ordering page to increase the number of orders with both regular and new customers. Here are additional ways Google Business can be used to help increase sales:

1. Strengthens restaurant's web presence 
Have your restaurant stand out from the competition by being the top search result when it comes to specialty dining. By focusing on developing a strong Search Engine Optimization (SEO) it will help give restauranteurs valuable insight into understanding web traffic to help drive users to their online ordering page website. These are just some of the benefits restaurants can reap when they have a strong SEO: 
Expand their business online
List important times and information for guests
Having easy visibility to potential customers
Increased sales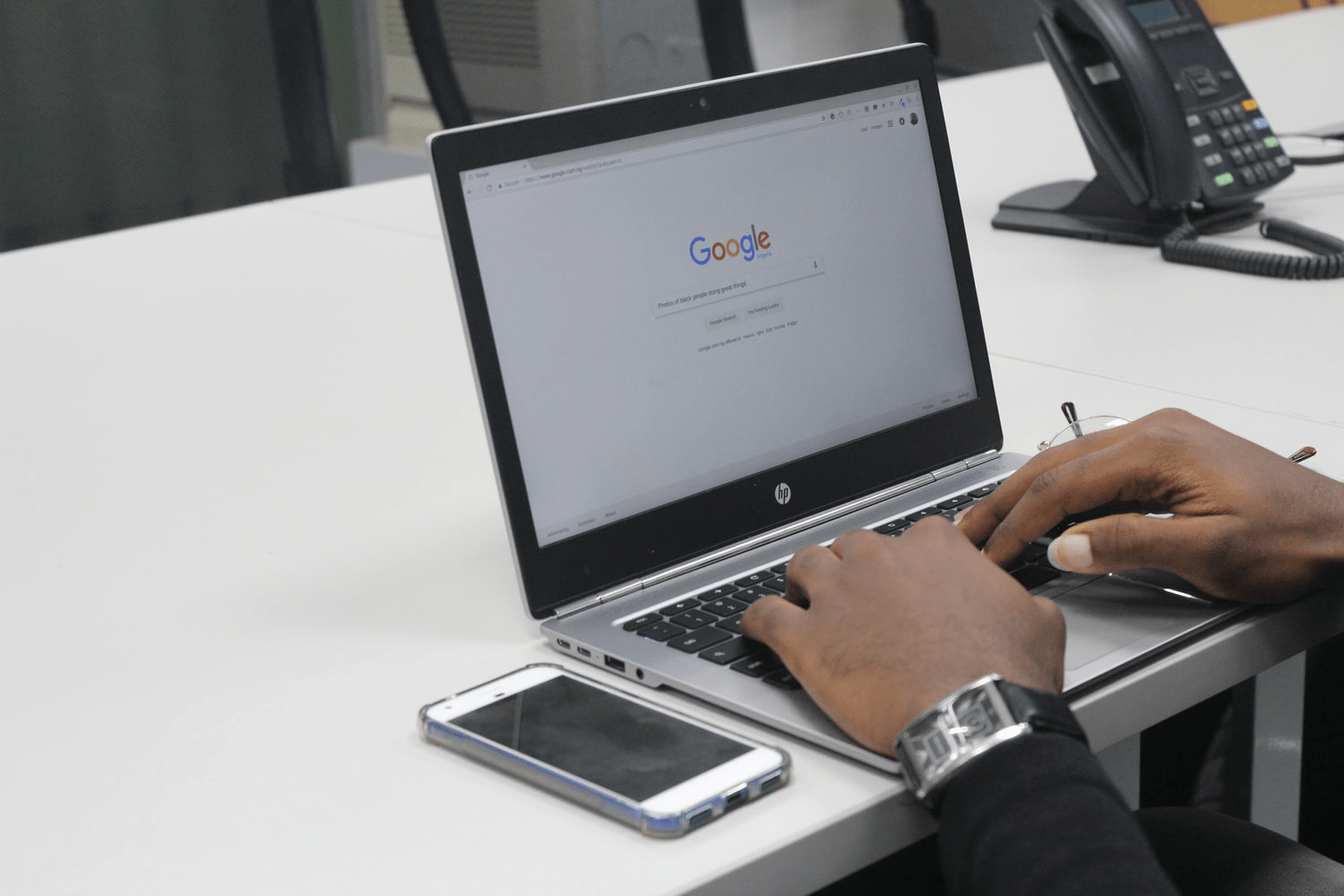 However, usually, those programs that are used to help track those numbers can be costly and can take investments from your restaurant. By using Google My Business you can use it as a powerful free tool to help grow your business. Turn those goals into accomplishments by taking advantage of your public profile. Be seen by the hungriest users by customizing your profile with keywords to help your business appear when users try to search for something similar. Be wary before adding too many keywords though or else your profile may come across as spam.
2. Restaurant owners have control to customize their page for free
Give users a glimpse into what they can expect before visiting your restaurant by displaying your dishes on your Google Business page. After signing up your business you'll have access to all of the unique features such as customizing your page with pictures, videos, blog posts, and updates to help your brand's image. This can also help draw people into your restaurant by featuring pictures of your mouth-watering steaks, or one of a kind cocktail. According to Google, "Businesses with photos receive 42% more requests for driving directions and 35% more click-throughs to their websites". 

3. Restaurants can use their reviews to their advantage 
Reviews can be a nerve-racking topic for restaurant owners but they can be considered one of the best assets for your eatery. Not only does it give restauranteurs an opportunity to hear what customers have to say about their establishment but it can make their restaurant stand out without costing a penny. For instance, guests who share their positive experiences can help give credibility to your restaurant and can be a form of free advertising. For negative reviews, it can be both a blessing and a curse. For one, if you get a negative review it may lower your rank, however, it gives restaurant owners the chance to redeem their restaurant.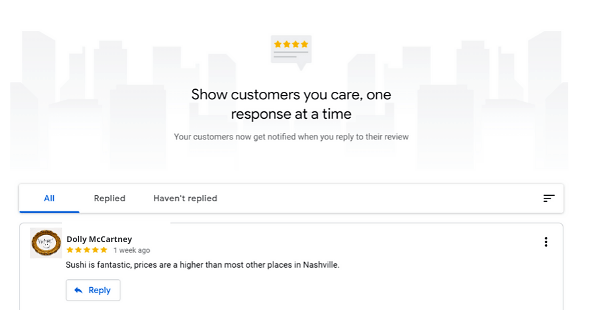 According to TripAdvisor, "63% of respondents said they would be more likely to [go to] a restaurant if the owner responded to the majority of reviews.", having a good management team will help you avoid negative repercussions. For instance, TripAdvisor also claims, "89% of users said a thoughtful response to a negative review improved their impression of a business and 90% of respondents said that seeing polite and respectful responses to reviews makes them believe the owner truly cares."  

4. Have your restaurant be the most popular spot in your area
We all know location is everything. Now more than ever nearby restaurants can be found with Google Business's "Near Me" feature. "Near Me" puts restaurants on the map by incorporating a user's present location, keywords, and location-based search inquiries to match them with the closest business to suit their needs. When searched, users are presented with a list of options providing the restaurant's name, rating, cost, and location. From there, customers can choose which restaurant to go to and get directions to it instantly. Don't forget to also include what kind of food your restaurant serves and daily specials listed in other "nearby" lists of restaurants.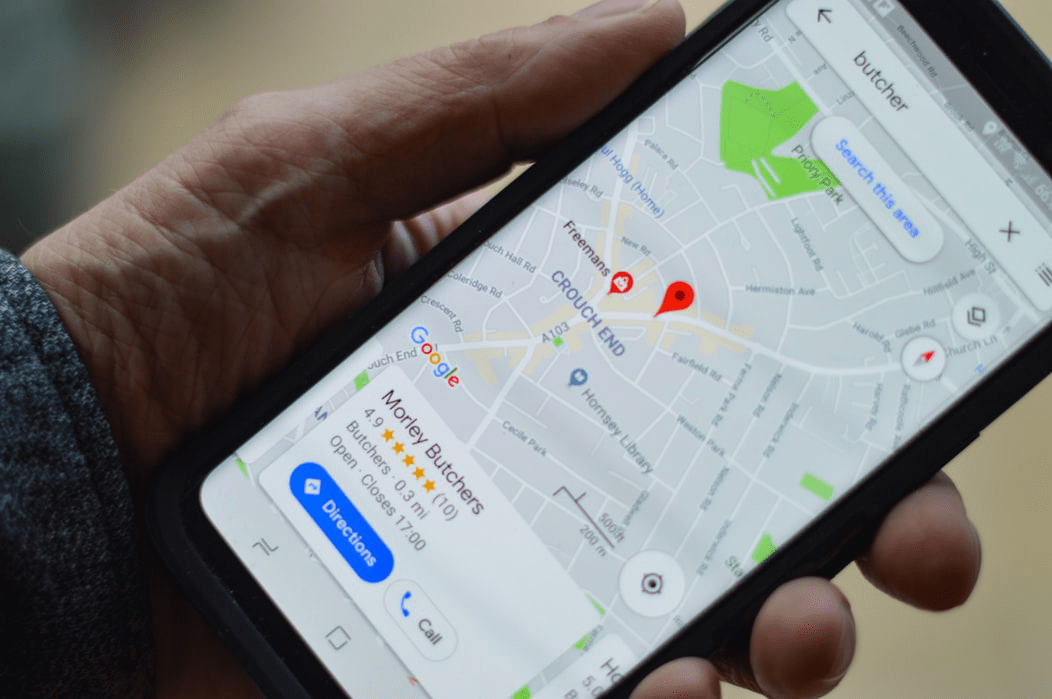 5. Use GoogleBusiness Insights feature to drive customers to your website
Another great feature of GoogleBusiness is how it easily places orders for delivery and pick-up. By including specific keywords on your profile such as "delivery" or "take out", the "Near Me" feature includes you in the list of restaurants that include those services. From there, customers can click on your profile to place an online order or be redirected to your online-ordering page on your website. This does not only just benefit your SEO, but it drives traffic to your website and can increase your sales. Check the status of how many people are stopping by your website by looking at the "Insights" feature. See how many weeklies, monthly or quarterly users are coming to your website to see if you need to add additional information to your profile.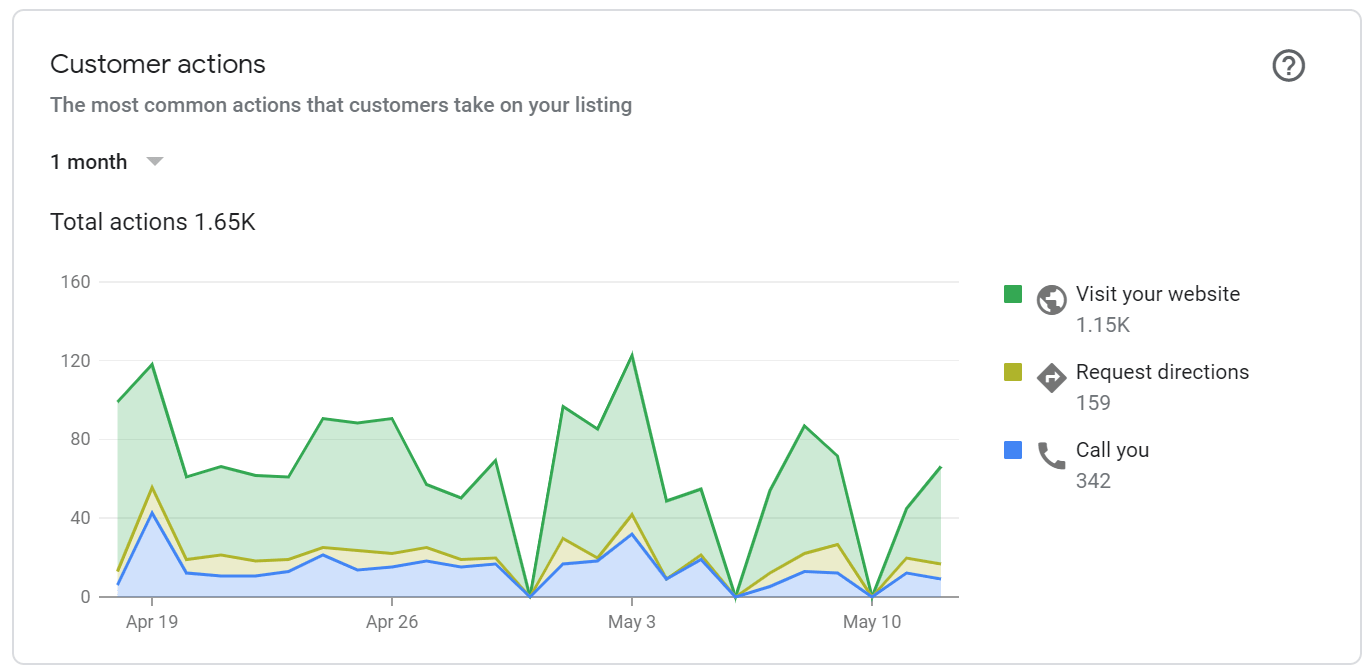 Google Business is an excellent instrument for restauranteurs to get their business out there and showcase what they have to offer. Upon syncing your Google account, receive a custom business email and be able to manage multiple locations under one username to ensure everything is in one place. Furthermore, reconstruct your latest business plan by looking at detailed graphs and data to show areas where you can improve. As a free multifunctional tool, it's been a great addition to help local businesses in this digital age. 
Learn more about Google Business and how to incorporate it into your restaurant.