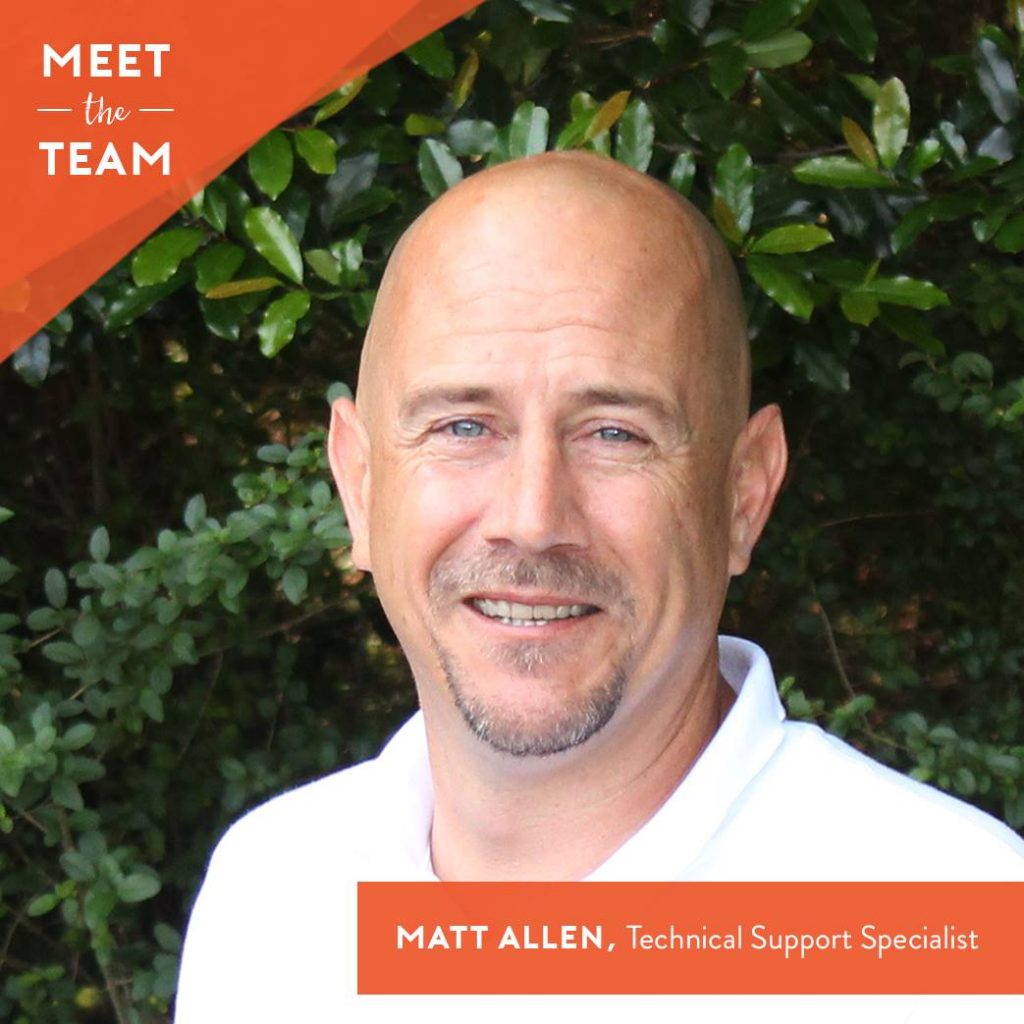 With Matt's knowledge and experience, he has exceptional problem-solving skills that help our team and company thrive. By taking the time to patiently listen to our customers,  Matt delivers effective feedback to help our customers and our development team improve the quality of our product. Joining us with nine years of experience as a Support Specialist for a hospital Matt specialized in tech and network support. As our support specialist, we're happy to have his friendliness and agility to aid our customers on the phone with any questions or concerns that they may have.
Trading the chilly Iowa winters for our warmer climate here at our Pensacola office, we're looking forward to Matt working with the team and our loyal customers. With a passion for learning, Matt leaves no question unanswered by constantly seeking answers to whatever topic he may come across.
What are two truths and a lie about you?
I love to cook.
I will take heat over the cold.
I will miss Iowa winters.
What is your favorite part about working here?
At this moment it would have to be my fellow co-workers not hesitating to help out with teaching me the ins and outs of OrderCounter.
What's the best meal you've ever had?
When dining out, I have to try their Reuben. It has always been my favorite sandwich.
Who inspires you?
Self-starters that have the courage to follow their dreams and take the chance.